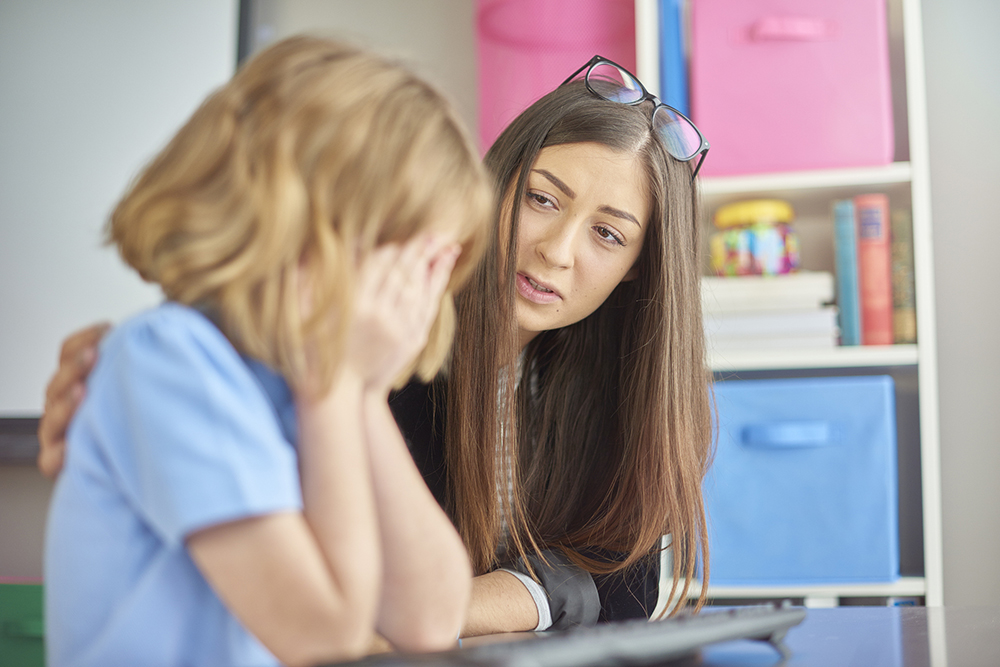 As Christmas break approaches, there are some students who will feel the bite of loneliness more than others. Those that struggle to fit in, those that are excluded from the parties and that sit alone at lunch—for them, the holidays can be even harder because they know when they return to school, they have to face it all again.
As Catholic educators, we advocate and always try to practice compassion, tolerance and forgiveness of others, but sometimes, we need to help students have compassion for themselves, be tolerant of their own "different-ness," and forgive themselves for not fitting in. One of the best ways to help a student achieve such self-acceptance, is to work with them to discover the bright light inside them, that when flicked on, can illuminate even the darkest day. 
This holiday season, if you can find just a half hour of quiet, alone time (I know that's asking a lot), jump on google and research organized activities for kids in your community. Check out what your local park district, library, dance studios, martial arts schools, and other organizations have to offer, and print out possible opportunities as you find them. 
If you have a particular student whom you worry about, and you wonder, are they okay, commit just fifteen minutes of time googling anything you think might interest them. For example, when I was in eighth grade and the bullying and rejection had reached the point that I was suicidal, my drama teacher literally saved my life.  For those of you who are new to my blog postings and not familiar with my work, I'm a survivor of severe school bullying and one of the pioneers of the anti-bullying movement. I've written several series of books on bullying and travel to schools sharing my story to motivate change. Back to my drama teacher. He knew what I was going through and found a dramatic arts competition in my state and asked if I'd like to enter.  He promised to work with me and help me prepare for the big day, to which I readily said yes. I'll never forget, he had me perform an interpretation of Spoon River Anthologies, in which I portrayed five different characters, all looking back on their lives. I took first prize, and the trophy still sits on my mantel, a tangible reminder that there is always, always hope.
Perhaps there are similar competitions in your state.  Get out there and learn as much as you can about what's available. Another example, when I was in high school, and the loneliness of still being the outcast was causing me to fake illness so I could skip school, the school librarian found a summer writing camp and she submitted my name. Not only was I accepted into the camp, but it gave me the incentive to return to school and stick out the rest of the semester because I had something wonderful to look forward to. That camp also launched what would become a successful career in writing and it continued to save my life because whenever my classmates made me feel small after that summer, I could open up my notebook, pour out my heart, and feel one with myself, God and the world again.
So, here's my loving challenge to all of us this Christmas break—a half-hour, on the internet, finding opportunities for students desperately in need of hope.
Have a wonderful Christmas.  I am sending love and hugs and perhaps will see some of you soon! I'll be speaking at the next NCEA Convention in April in Chicago, and I also have some webinars coming up shortly. Check the NCEA website for the latest information.
With love and light,
Jodee
Interested in publications by Jodee? Click here!

---
About Jodee Blanco: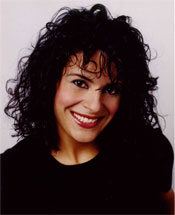 Jodee Blanco is the author of four books on bullying, including the New York Times bestselling memoir, Please Stop Laughing at Me…. She is also the author of the NCEA's new Anti-Bullying Survival Series. Jodee travels to schools, sharing her story to save lives, and has spoken to over a half-million people worldwide. For more information on Jodee Blanco and her in-school anti-bullying program, please visit www.jodeeblanco.com.