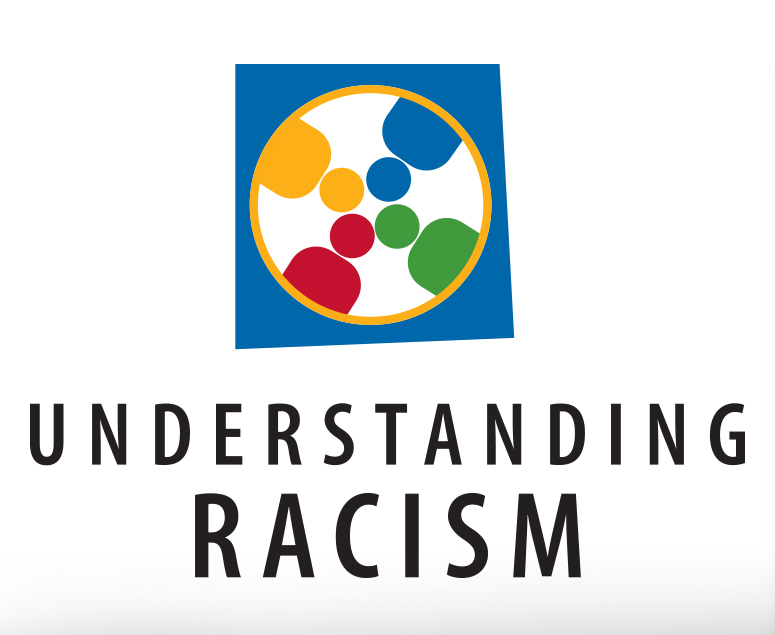 The following blog was contributed by Melissa Johnson, veteran Catholic school teacher, currently developing curriculum with Saint Mary's Press, and co-creator of the eLearning 10-lesson course, Understanding Racism.
---
This is a crucial time in our nation's history. We are witnesses to a disturbing rise in racist attitudes, expressions, and violence in American society. Out of grave concern, the U.S. bishops have come together and issued the pastoral letter "Open Wide Our Hearts: The Enduring Call to Love".
The 32-page letter digs into the complexities of modern racism, teaching for greater awareness and understanding of this moral and spiritual crisis. Some key main ideas readers will encounter:
Racism is a sin against human dignity, love of neighbors, and the sanctity of human life
Racism is learned through upbringing and culture
Racism can be conscious and unconscious
Racism is expressed through words and actions, as well as silence and the failure to act
The history of the injustices done to so many, because of their race, flows from the "lust to dominate" the other
Prejudice fuels racist attitudes that over time become institutionalized through social structures, policies, and laws
The bishops' response to this crisis is to turn to the love of God. The culmination of their letter is the urgent call for moral and spiritual conversion:
What is needed, and what we are calling for, is a genuine conversion of heart, a conversion that will compel change, and the reform of our institutions and society. Conversion is a long road to travel for the individual. Moving our nation to a full realization of the promise of liberty, equality, and justice for all is even more challenging. However, in Christ we can find the strength and the grace necessary to make that journey (p.7).
The letter offers practical steps for conversion inspired by the words of the prophet Micah, "to do justice and to love goodness, and to walk humbly with your God" (6:8). At the center is the necessity of education that will raise awareness, build solidarity and work for justice. The bishops specifically call on each of us as Catholic educators to use our many gifts for the "Conversion of All":
Here we call on our religious education programs, Catholic schools, and Catholic publishing companies to develop curricula relating to racism and reconciliation . . . We also charge . . . all our educational institutions to break any silence around the issue of racism, to find new and creative ways to raise awareness, analyze curricula and to teach the virtues of fraternal charity (p. 26).
The role and contribution possible through our Catholic schools is unique. Calling to mind the words of Saint John Baptist de LaSalle, patron of educators, there is much we can do in our school communities to build up the kingdom of God in our students' hearts and minds. Here are some impactful resources to support your efforts teaching "Open Wide Our Hearts."
Ten Tips for Facilitating Classroom Discussions on Sensitive Topics
Because of the culture of silence about racism, white students often have little experience engaging in meaningful dialogue about racial issues. Students of color may become silent or frustrated when the realities of racism are dismissed or denied. These are practical tips to help you facilitate thought-provoking and respectful class discussions about racism with your students.
Educational Resources Accompanying "Open Wide Our Hearts"
The USCCB's website offers several lesson plans organized by grade level. These learning activities correlate with the pastoral letter against racism and also support the USCCB's doctrinal elements.
Presentations and Writings by Dr. Beverly Daniel Tatum
Dr. Tatum is a master educator, clinical psychologist, best-selling author, and expert in race relations. She offers practical insights for teaching unconscious bias and institutional racism. Her teaching style is a model for creating constructive conversations about race and racism. Dr. Tatum says, "There's a lot of unlearning that has to happen in order for young people to engage effectively with each other, and we need to be creating opportunities for that learning to take place."
Lesson Plan Grades K-6: The Unity Necklace
Students will experience unity through diversity by building a necklace representing individual differences and community acceptance. This activity includes discussion questions.
Lesson Plan Grades 3-5: Stars for Diversity
Students experience a simulation of solidarity using stickers shaped like stars. The activity explores how differences may keep people from making friends and encourages unity through diversity. This activity includes discussion questions.
Activity Grades 6-12 from Facing History And Ourselves:  A Letter from Mother to Daughter about Racism
"Open Wide Our Hearts" encourages us to "listen and know the stories of our brothers and sisters." This written and audio letter helps students practice listening to a personal story. This activity includes discussion questions.
Lesson Plan Grades 9-12: Variation in Human Skin Color
Students learn about the factors that determine skin color and how adaptation and natural selection contribute to variations. They will come to understand that skin color is no longer considered a credible scientific standard by which to classify people into different races.
Race —The Power of an Illusion
"Open Wide Our Hearts" describes many examples of institutional racism threatening the opportunities, freedoms and safety of people of color. This three-part documentary explores this history of race and racism more in depth. The documentary's website provides access to transcripts of the three episodes, grade level specific teacher tools, interactive classroom activities, and a discussion guide. You can purchase the DVD of the documentary or search online for videos of each episode.
Understanding Racism, an eLearning high school 10-lesson course
This learning path is designed to provide a developmental, constructive, and Christian approach to the complexities of racism. You will find the essential concepts in "Open Wide Our Hearts" in this course. The program's unique eLearning platform enables students to learn about the realities of racism and practice resistance strategies through decision-making activities. Students learn how to reflect on and talk about racism critically, empathetically and spiritually. You can try it out for free.
This prayer service reflects the truth boldly proclaimed in "Open Wide Our Hearts," that we are all children of God and created in God's image out of love for love.
May young people's hearts and minds be transformed through your teaching as you share the unifying gift of God's love with your students.
---
NCEA invites you to attend a webinar, "The Responsibility of Catholic Schools and Churches to Talk about Racism" on Thursday, January 10 at 11 AM EST. Registration for the webinar is available online.