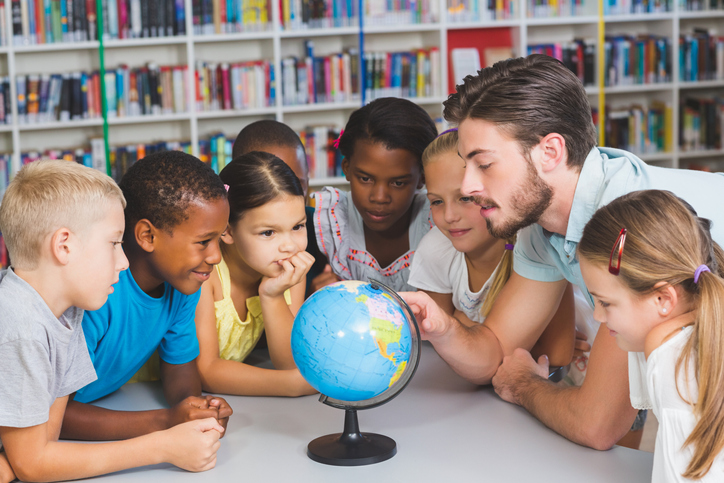 The following blog was contributed by Angie McAllister, Senior Vice President, Research at ACT, Inc.
Imagine a child who is told they must get from point A to point B, without a map, GPS system, or help from someone who knows the way. Now imagine a different child who is given a supportive guide to help them along their journey. Which child will likely make it to their destination?
Just as traveling without a map can make for a daunting and discursive journey, learning and navigation in the absence of structure and intention can hamper educational progress.
We know that for an individual to succeed in college, career and life, they need to possess a broad set of skills and abilities, at different stages, from kindergarten to career. That's why ACT takes a holistic approach to assessing students' abilities, and why we created the ACT® Holistic Framework®.
The Holistic Framework is an integrated picture of a person's knowledge and skills, based on four domains:
Core academic skills in the areas of literacy and language arts, mathematics and science, which are mapped to learning progressions from kindergarten to career.
Cross-cutting capabilities that facilitate performance across different content areas, such as critical thinking, studying and learning, collaborative problem solving, and information and technology skills.
Behavioral skills—such as acting honestly, getting along with others, maintaining composure and sustaining effort—that impact success in both school and the workforce.
Education and career navigation skills that influence individuals as they progress on their educational and career paths, such as making informed, personally relevant decisions and developing actionable, achievable plans.
Picture the Holistic Framework as an evolving map on a student's journey to finding success. The map tells a student "you're here," while providing them with an individualized path to develop the skills and knowledge they need to achieve their personal goals. When their goals change, so too does the guidance given.
Just as the framework is helping students (and parents and educators) pursue their personal goals, it is helping ACT transform into a learning, measurement and navigation organization.
Leveraging nearly 60 years of research in its design, the Holistic Framework is the DNA of ACT, connecting and aligning the learning constructs that are built into our solutions, so they can effectively operate in tandem with one another. You can learn more about which solutions map to each domain by visiting www.act.org/holisticframework.
A free, open-source online platform called OpenSALT (Open Standards Alignment Tool) allows researchers and education and workforce stakeholders to view the Holistic Framework in action.
We welcome educational institutions to explore, evaluate and align to the framework through OpenSALT's collaborative community so that we can further define the knowledge and skills critical for student success in college, career, and life.
Together, we can take a holistic approach when supporting students along their journey to achieve education and workplace success.
---
Watch NCEA's webinar Connecting the ACT Holistic Framework to Comprehensive Assessment Planning for more details on this topic. You can view this title on demand.