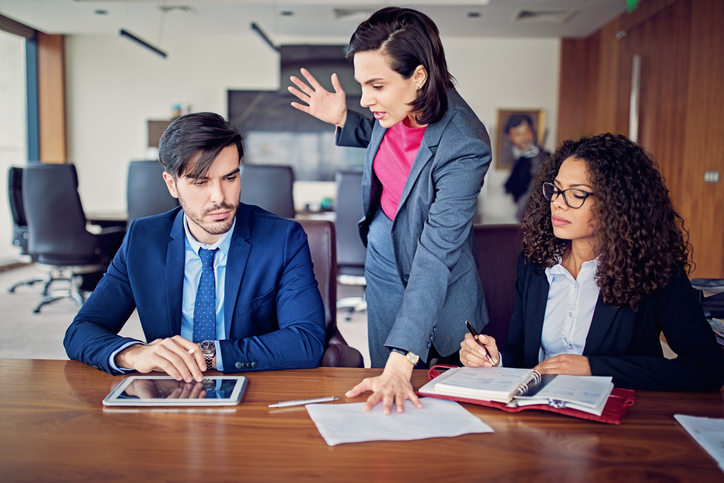 The following blog was contributed by Jodee Blanco, New York Times best-selling author and consultant.
Jodee Blanco will be presenting, "Difficult People: How to Understand, Communicate, Collaborate and Inspire Inclusivity" at the 2019 NCEA Institute for Catholic School Leaders (ICSL 2019).
ICSL 2019 is an engaging professional development opportunity for principals, aspiring principals, presidents, pastors and board members. Save the date: July 14-17 in Indianapolis! Information about ICSL 2019 can be reviewed at https://www.ncea.org/icsl. Registration opens at the end of March!
Sometimes, no matter how much we love our jobs, someone is placed in our path at work that challenges every Catholic value we hold dear to keep our cool. We're all human and even on our best days we can feel frustrated or disheartened trying to improve a difficult situation with a colleague, superior, parent or even a student, especially if they're putting up one road block after another.
Most of the time that person whom you can't seem to get through to isn't trying to undermine you on purpose. Anger, dismissiveness, over-reaction, rage, stubbornness, closed-mindedness and other unpleasant behaviors are secondary emotions. Fear is the primary emotion that is usually motivating someone to act in a way that is not consistent with their higher self.
Then there's the cultural component. Sometimes what we may initially perceive as someone just trying to make things harder for everyone, isn't that at all. They're simply from a different culture or country and see the situation from another point of view entirely. It can be subtle too. For example, in some cultures, it's considered rude to look a superior in the eye when talking with them; whereas in other cultures, the opposite holds true.
As Catholics, we want to treat others with compassion, tolerance and respect and give everyone the benefit of the doubt. But what happens when that doesn't work? What do we do when a situation is escalating to the point of crisis and the more we try to facilitate a solution the farther away it seems?
I know what it's like to not connect with someone. As a survivor of school bullying, I spent my youth unable to connect with my classmates. As an adult, I've dedicated my life to helping people learn how to understand each other better, include each other more, and turn contentious moments into opportunities for mutual growth.
That's why I'm so excited about my break-out session at this year's ICSL. If you're struggling with anyone that's difficult or challenging, I'll help you understand from a fresh, new perspective why they're behaving as they are, how to get through to them successfully and navigate with grace whatever is causing the problem. You'll learn how to identify patterns in your own behavior when interacting with someone difficult, that may be making things worse, and how to self-correct in the moment, utilizing compassion-centric techniques inspired by core Catholic values. I hope to see you there!
---
About the Author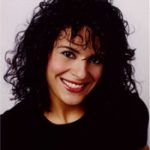 Survivor, expert and activist Jodee Blanco is one of the country's pre-eminent voices on the subject of bullying. She is the author of The New York Times bestselling memoir, Please Stop Laughing At Me… One Woman's Inspirational Story. A chronicle of her years as the student outcast, the book inspired a movement among bullying victims everywhere of all ages–in middle and high schools, on college campuses, at the workplace, and at home, who fill auditoriums and gymnasiums coast to coast to hear Blanco speak on how they too can reclaim their dignity and their lives. Referred to by many as "the anti-bullying bible," it is required reading in hundreds of middle and high schools and numerous universities and professional organizations throughout the country. Visit her website at jodeeblanco.com.
---
Jodee's Publications with NCEA: