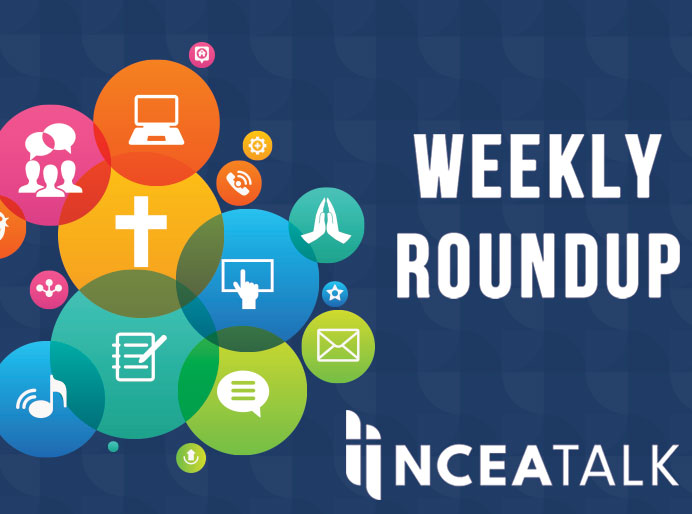 Didn't have the chance to check in with NCEA Talk each day? We've got you covered.
Webinars
Professional Development
Don't forget to register for NCEA 2019, the largest private education association gathering in the world!
Mark your calendars for Summer Professional Development!
Major Announcements & Deadlines
Please see the attached job announcement for the NCEA Chief Program Officer. The CPO reports to the president/CEO, and is part of a four person senior leadership team including the president/CEO, chief advancement and business development officer and chief administrative officer. Information regarding the job and application requirements is provided in the job announcement.
This summer, the OIEC 2019 International Congress will be in New York, June 5 – 8, 2019, at Fordham University, Lincoln Campus. The theme for the congress has been approved by the Congregation for Catholic Education and will put the spotlight on Pope Francis' encyclical, Laudato Si, and concentrate on the contributions of Catholic schools around the world working to help educate society to safeguard our common home. The OIEC hopes to welcome at least 1,000 people from around the world, representing about 210,000 schools in more than 100 countries — 46 million students. For more information and to register for the congress, go to: https://www.oieccongress.com.
New announcement on ESSA service providers for K-12 schools: The US Department of Education has changed rules regarding faith-based providers of services to private schools. Catholic organizations, like NCEA, as well as colleges, universities and others may provide eligible ESSA and IDEA services and be paid directly by the local school district. The district may now pay registrations to NCEA for attendance at the annual convention and other programs—under certain conditions. Please read the provisions for more information.
The annual NCEA financial data survey will be sent to all schools in the coming weeks. This annual survey is done electronically in collaboration with the Center for Applied Research in the Apostolate (CARA). NCEA will send an email requesting your participation and providing access information to the online survey. Please watch for it in your email and complete it in a timely manner.
Relevant Resources