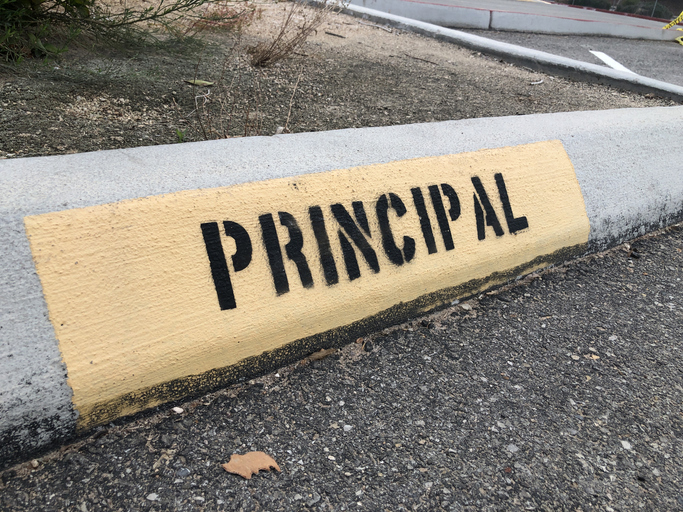 The following blog was contributed by Annette Jones, Ed.S., Assistant Director for School Leadership at the National Catholic Educational Association (NCEA) in Arlington, VA.
Congratulations to Matt R. Grosser, St. Mary School in Alexandria, KY; Jack V. Nelson, St. George School in Baton Rouge, LA and Deborah C. O'Neil, St. Bernadette School in Northborough, MA who were recently named 2019 National Association of Elementary School Principals: National Distinguished Principals! NCEA congratulates and thanks them for their dedicated and highly effective leadership in Catholic education.
This award winner's best practices in his school can inspire you! Principal Matt Grosser shares his insight for supporting diverse learners and balancing leadership and management. In reading his responses, what can you take away as a new or improved practice in building academic excellence, leadership skills and a positive climate for your school? Do you know an excellent elementary principal? Check out the nomination process for the 2021 Lead. Learn. Proclaim. Award in late spring of 2020. From the pool of elementary principals named 2021 Lead. Learn. Proclaim. awardees, three elementary principals will be invited to submit a packet for the National Association of Elementary Principals, National Distinguished Principals Award! Now is the time to think of a dynamic elementary principal to nominate for this prestigious accolade!
Mr. Grosser, how do you support learners who are struggling, challenge learners who are excelling and maintain high standards for all?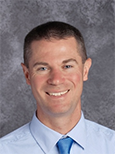 "Like any other school, St. Mary has students with a wide range of academic abilities. To meet these needs, St. Mary School subscribes to the philosophy of professional learning communities, which is to focus on student learning, foster a climate of staff collaboration and emphasize the use of data in designing the curriculum.
Since 2012-2013, St. Mary School has included a 30-minute Intervention Block (IB) program in its schedule for four days each week. Intervention Block is St. Mary's version of Response to Intervention. All students are included in IB instruction at various tiers that are differentiated to meet their needs. Common pre- and post-assessments are a central element of instruction that is designed to use data for identifying and addressing those needs. Essential skills ranging from foundational phonics skills in primary grades, to reading comprehension and higher-level math computation and problem-solving skills in upper grades, are incorporated across the school's IB program.
Beginning in the fall of 2018, St. Mary School joined 19 other Greater Cincinnati parochial schools in the Xavier University Professional Learning Communities cohort. This affiliation has led the faculty to re-examine and identify essential skills in reading across all grade levels, with math and writing next in line in 2019-2020. These efforts will continue the data-driven approach that will be the best suited to meet diverse learners where they are, and work with them until they achieve mastery in the skills that are necessary for their long-term success."
Mr. Grosser, how do you balance leadership and management duties to best support student achievement?
Effective administrators serve as both leaders and managers, but the effectiveness of management practices will depend greatly on the impact of leadership. That is why I place a strong emphasis on demonstrating positive leadership for students, staff and other stakeholders. I always strive to portray a positive and upbeat demeanor in my everyday actions. I want an enthusiastic and confident attitude to be contagious.
There are some very practical ways to balance leadership and management duties. A critical piece is time management. I rely on keeping an updated calendar to meet deadlines and follow through on issues. I adhere to a specific morning routine to eliminate as many obstacles as possible that might pop up later in the day. If students walk into a clean, organized and safe building, then they are in a good position to have a productive and enjoyable day. Once that routine is complete, I am able to be a hands-on presence throughout the school- greeting students at the door, monitoring student lunch, playing kickball at recess, performing classroom walkthroughs or any other opportunity to interact with students. This balance creates a dependability that breeds trust. Once people trust you, they believe what you say and follow your actions. If that takes place, you have a unified school that is ready to take on challenges.