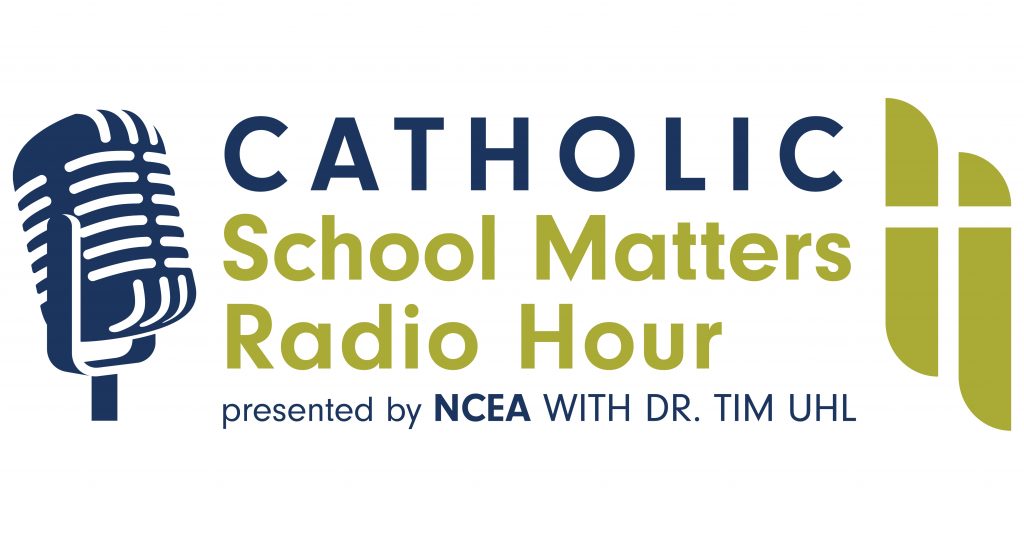 A little over a year ago, we formed a new Board of Limited Jurisdiction at one of our Catholic schools. In this particular community, there are stark divisions among Catholics but a shared commitment to our schools. After all, schools are the melting pots of our American Catholic Church because so many Catholics choose a parish to be around like-minded folks, but Catholic schools mix together those different echo chambers. I realized there weren't any tools available to help people understand their own perspectives, their peers and how to navigate the differences. I reached out to Dr. Jorge Pena from the Greeley Center at Loyola-Chicago and we've been working on developing just such an instrument. This week's podcast is our conversation when we describe this new instrument and our pilot year—and our call for interested schools to participate.
Our hope is to create an instrument that will measure Catholic culture in a short 30 question online format. It will help an individual measure their own Catholic worldview, a school to measure different constitutive bodies such as the faculty or Advisory Board, a diocese to measure groups such as principals or all Catholic teachers and a system to learn about the culture of the different schools. We measure culture on five different dimensions—subsidiarity, solidarity, mission/money, tradition/innovation, and holiness of all/hierarchy. We hope to gather 1,000 individual participants and work to establish national norms which will be useful for comparative purposes as well as understanding how different groups come with different perspectives.
Why is this important? Well, recently Pope Francis surfaced the possibility of schism, a NCR article called for bishops to focus on fighting schism, and Catholics across the spectrum are exploring how to defy the church hierarchy. These debates are impacting our schools—how bishops view the schools, how parents interact with the school and each other, how pastors interact with the school, etc.
I came across an article last summer about a parish in turmoil. It's a well-written piece about the conflicts between parishioners and a new pastor, between a parish community and an archbishop, as well as conflicts between parishioners themselves. It's impossible to read the article and think that everyone is to blame for mishandling a situation. But it's also clear that there are very different Catholic worldviews at play here and neither side has done much to appreciate the other side.
Here's a great summary of subsidiarity and solidarity, often misunderstood to be like the federal-states right debate in American politics. Building on this is a long read about the holiness of all as compared to the celebration of the church hierarchy in Cardinal Cupich's address to priests when he celebrates the holiness of all by virtue of baptism. When read together, there is a vision of church that is dependent on the participation of all the baptized members. For the sake of schools, it's important to also look at the dimension of innovation and tradition. Are the solutions to the challenges of your school found in returning to traditions of the past or finding new solutions? Also, looking at someone's affinity for mission or their sense of the business model of the school is another dimension which impacts your school culture.
Our survey project is an attempt to help school communities understand their culture as well as the sources and potential for conflict. Our hope is that this instrument will bring understanding as well as identifying areas for formation and for building community. If you're interested in participating next month in our initial cohort, email catholicschoolmatters@gmail.com.
Top 5
In this week's blog, I describe my collaborative effort (with Dr. Jorge Pena) to create a survey instrument to measure Catholic culture. We are actively soliciting participants to join the 50 schools who've already signed up.
The Top 5:
Have a great week!
Podcast
This week, I am airing a conversation with Dr. Jorge Pena from Loyola-Chicago. We have been collaborating on a survey measuring Catholic culture. On Wednesday's Catholic School Matters Radio Hour podcast, we have a long form conversation explaining the origins of the survey, the purpose of the project and its expected aims. We are still looking for schools to participate in the first (free) cohort. Email catholicschoolmatters@gmail.com for more information or to sign up.