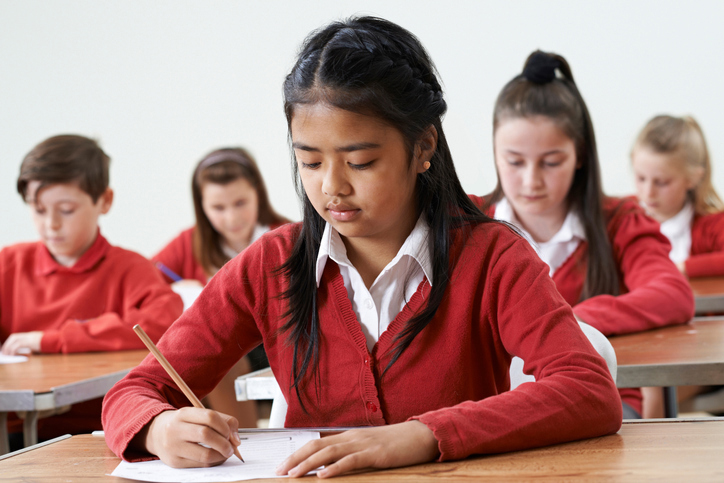 The following blog was contributed by Annette Jones, Assistant Director for School Leadership at the National Catholic Educational Association (NCEA) in Arlington, VA.
Congratulations to Matt R. Grosser, St. Mary School in Alexandria, KY; Jack V. Nelson, St. George School in Baton Rouge, LA and Deborah C. O'Neil, St. Bernadette School in Northborough, MA who were recently named 2019 National Association of Elementary School Principals: National Distinguished Principals! NCEA congratulates and thanks them for their dedicated and highly effective leadership in Catholic education.
This award winner's best practices in her school can inspire you! Principal Deborah O'Neil shares her insight for supporting students and their learning needs. In reading her responses, what can you take away as a new or improved practice in building academic excellence, leadership skills and a positive climate for your school? Do you know an excellent elementary principal? Check out the nomination process for the 2021 Lead. Learn. Proclaim Award in late spring of 2020. From the pool of elementary principals named 2021 Lead. Learn. Proclaim. awardees, three elementary principals will be invited to submit a packet for the National Association of Elementary Principals, National Distinguished Principals Award! Now is the time to think of a dynamic elementary principal to nominate for this prestigious accolade!
Mrs. O'Neil, which program has greatly impacted students at your school?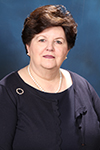 "When I interviewed with the school board at St. Bernadette School, I was surprised to hear that there were no children in the school with individualized education plans (IEPs). Further responses implied that no student at the school qualified for an educational plan. My response was to explain that I was certain that they were present, but perhaps had not yet been identified. Collaborating with the assistant principal, teachers and parents, a significant goal my first year as principal was to begin the identification process immediately.
The process yielded a number of concerns regarding children's ability to access the curriculum standards and goals independently. Within the first two months, there were students with reading and math challenges across grades 1-8 identified. The next concern was to determine how could the school begin to address these students' needs? By Thanksgiving break, a part-time reading specialist had been hired to provide direct instruction and support for first to third grade students. An instructional assistant was assigned to small groups of students initially and, time went on to several individual students whose needs were most significant.
As we developed identification criteria and began to collaborate with local public school districts in which our students reside, we hired two certified reading specialists and two certified math teachers over the next two years. Additionally, several classroom teachers became certified as Wilson reading specialists and provided instruction within the school day, after school hours, and during summer breaks.
Placement assessments of new applicants helped identify where these new students were in relation to current students. As school begins, all teachers read the individualized education plans (IEPs) and sign-off on the review to ensure the plans are followed. While testing is primarily conducted by public school personnel with a small number of families electing to have private evaluations conducted, St. Bernadette School personnel are present at meetings and collaborate with their counterparts.
Since the inception of this program, a significant number of students have benefited from being evaluated and from the support available to them. Currently, nearly fifty St. Bernadette School students are able to access the program and demonstrate significant progress as they continue their education. The faculty has participated in a variety of professional development programs, expanding their skills and understanding of learning differences and increasing their efficacy with all students."