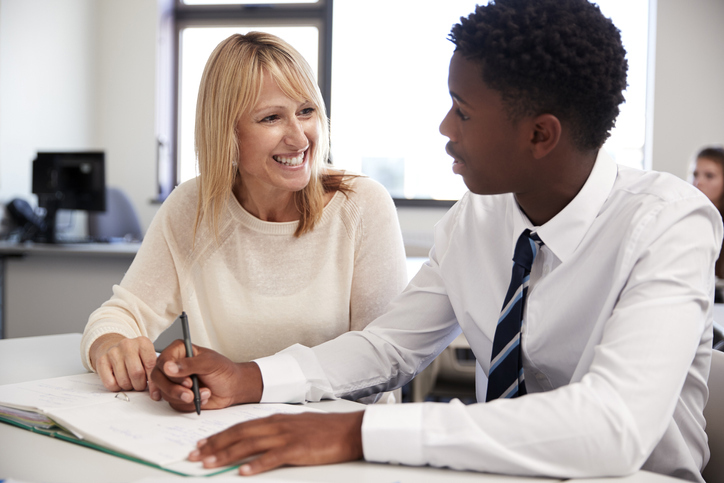 This blog was contributed by Annette Jones, Ed.S., Assistant Director for School Leadership at the National Catholic Educational Association (NCEA) in Arlington, VA.
Leadership capacity is defined as the spectrum of involvement in leadership activities (Lambert, 2002). Depending on each teacher's leadership qualities and skills, he or she will participate at various levels in the school community. As an administrator, the key is to provide numerous opportunities for leadership so that all teacher leaders will shine. 
As an administrator and colleague, there are numerous opportunities to practice leadership skills in the school environment. With all of the following opportunities, effective communication skills, openness to new ideas and collaborative spirit are the foundation to moving toward and continuing shared leadership.
Mentoring Program

assists inexperienced or struggling teachers with instructional best practices, professional development, communication skills and interpersonal relationships. The foundation for an effective mentoring program is ensuring confidentiality and ensuring a safe environment for professional collaboration (Henderson, 2001; Wilhelm, 2013).

Reflective Practice

means that professional educators and leaders use a journal to analyze instructional practices, peer interactions, students' academic abilities and social interactions (Spillane, 2009). Through reflective practice, teacher leaders may notice patterns and create a plan to activate change.

Teacher Educators

serve as models of educational skills and professional demeanor for pre-service teachers. These teacher leaders expose the pre-service teacher to the realities and expectations of the profession. In addition, the teacher educator may suggest improvements in the teacher education program in their unique role as a liaison between their school and the university (Henderson, 2001).

Curriculum Specialist

has interest and expertise in academics. Their role includes integrating Catholic Identity, assisting with lesson planning, and designing, reviewing, and evaluating the curriculum (Henderson, 2001).

Professional Learning Communities (PLC)

provide teachers with common planning time during the school day. Teacher leaders have equal input into decision-making and discussions focused on students' academic achievement, behavior management and social interactions (Conley, 1999).

Action Research

inspires teacher leaders to improve current practices or initiate new practices by asking questions, doing research and discussing results. The research topics can focus on academics, social interactions and behavior management (Lambert, 2002; Henderson, 2001).
Reflection: Which opportunities will you provide for teachers (or colleagues), so they can develop their leadership skills?
Quote: "Action Research inspires teacher leaders to improve current practices or initiate new practices by asking questions, doing research and discussing results."
References
Conley, S. & Muncey, D. (1999). Teachers talk about teaming and leadership in their work. Theory Into Practice, 46-55.
Henderson, M. & Barron, B. (2001). Leadership challenges for classroom teachers. 62-63.
Lambert, L. (2002). A Framework for Shared Leadership. Educational Leadership, 37-40.
Spillane, J.P. (2009). Managing to Lead: Reframing School Leadership and Management. Phi Delta Kappan (Nov), 70-73. Wilhelm, T. (2013). How Principals Cultivate Shared Leadership. Educational Leadership, 62-66.