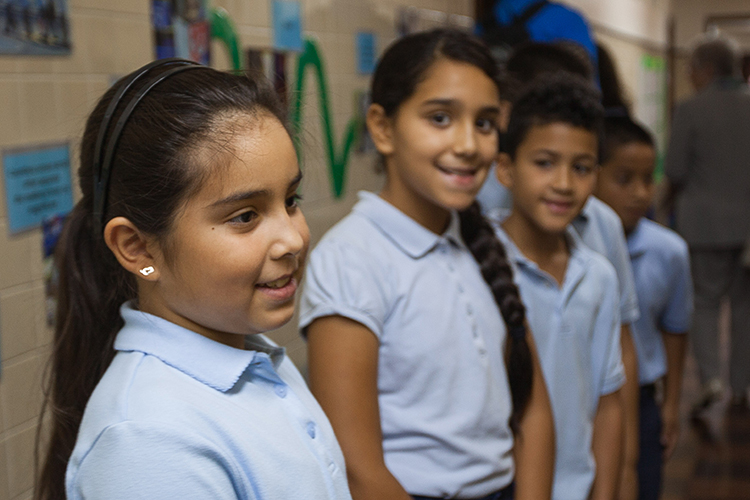 This blog was contributed by Maria A. Ippolito of Partners in Mission, a full-service consulting and professional education firm focused exclusively on developing excellence in Catholic school advancement and leadership.
When we talk about marketing in our schools, we tend to focus on things, like brochures, billboards and branding. We want the shiny new logo and the perfectly designed view book. No doubt, these elements are key components of any marketing campaign, but before you can embark on the branding process, you need to define your value proposition.
"Value proposition" can feel like an intimidating term, but really it is quite simple. It is the answer to the question what makes your school unique? What makes your school special? What are the key differentiators that make your school stand out from the competition? At the most basic level, your value proposition answers the question- Why would someone (spend money to) send their child to your school? Answering this question is the most important thing you can do when creating your marketing plan. You need to come back to the question over and over again and answer it multiple times to multiple audiences.  It's the central component in any marketing plan.
It's important to keep in mind that for years, "Catholic and safe" were the compelling key differentiators from the FREE competition. Parents no longer view this persuasive enough. Catholic and safe are inherent elements of your school's value proposition and core messages, but we need to tell them more.
Our value proposition must also delve into the why rather than just the what. While it is ok to list all the wonderful programs that your school offers, it becomes truly compelling when you explain why you offer these programs and the outcomes of such programs. In other words, a laundry list of after school clubs is ok, but an even better approach is to go beyond the list and explain that after school programs offer an enhancement to the daily curriculum and build well rounded children who develop leadership skills and succeed in high school and beyond.
A few more things to consider as you prepare your school's value proposition.
Consider your target audience (typically a parent of a young child). What are their needs? Concerns? What is the problem you can solve for them?
When considering your target audience, think about the language that is most appealing to them. Does a parent really understand educational language?
Your value proposition MUST be genuine. You cannot call yourself a STEM school if you only offer basic science and math courses.
You'll need to prove it and think through the most compelling ways to "prove" your value. Some aspiration is fine, but all aspiration isn't credible.
Consider including testimonial statements as "proof" for most if not all of the core messages. Families value hearing validation from multiple sources.
Pictures are incredibly powerful in all marketing materials, but they must be high quality.  A low-quality, grainy image doesn't nearly have the same impact of a clear image and, in fact, it sends a negative message.  Also, large group shots typically don't have the same impact that a more focused image including 1 or only several students.
Like photos, a video is a powerful tool to tell your story in a more complete way.
Social media is a powerful place to tell your story so please include that in your communications of the value proposition.
Your value proposition is the most essential component of your marketing plan. It is your DNA and your brand in word form.  Once your value proposition is communicated regularly and compellingly to your audience, it will empower parents to tell your story and it will allow them to understand the true value of a Catholic education.