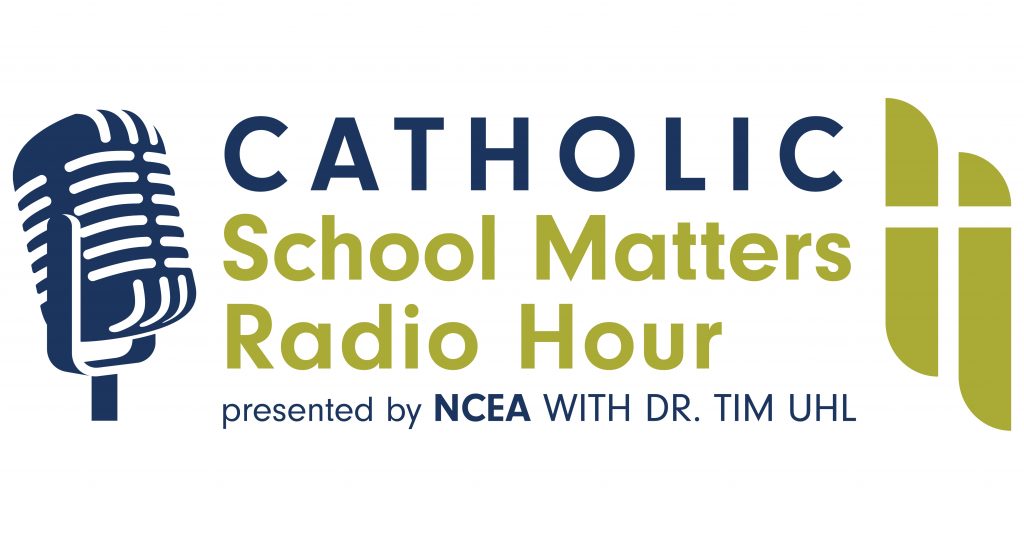 Last week's USCCB meetings surfaced a few fault lines in US Catholicism which shed light on best practices in Catholic schools. To start the week, Archbishop Pierre, the Papal Nuncio, exhorted the US Bishops to embrace their communion with Papal teachings and examine the "magisterial imperative." This is especially true related to Laudato Si as well as Amoris Laetitia. Both of these documents are often (incorrectly) derided as Pope Francis's private thoughts but not magisterial (i.e. infallible) teachings. It's important to note that Archbishop Pierre begs to differ and exhorts the bishops to accompany people in the spirit of Amoris Laetitia and care for our common home in the spirit of Laudato Si and recognize that those are magisterial teachings of the church.
The common themes of Francis' papacy emerge from this letter: collegiality, collaboration, evangelization, missionary impulse, mercy, and dialogue. These are all worth considering in our schools and the best Catholic schools have embraced these imperatives. The Nuncio is reminding us all to be attentive to the message of Pope Francis.
Bishop McElroy of San Diego underscored the concept of "synodality" which has become a buzzword in Catholic circles. The meaning of synodality extends beyond meetings of bishops to recognize the voices of all baptized Catholics in areas of decision-making and governance. The Church is not a democracy, but it's not a hierarchy either. McElroy calls it a "hierarchical communion" and I believe this understanding of church is applicable to Catholic schools who have perhaps embraced synodality better than the wider American church. After all, we see a lot of adaptation to local needs in our Catholic schools. This fall's controversy over adopting new practices in the Amazon region point to Church leaders' discomfort with diversity and need for standardization. But our most effective Catholic schools adopt different practices and engage in collaborative efforts with all stakeholders thereby illustrating synodality.
McElroy identified four characteristics of synodality: a missionary church, a participatory church, a welcoming church, and a church of harmony and dialogue. It's worth quoting him on the issue of welcoming which is an issue that Catholic schools face almost every day:
"If we are to build a more welcoming church in the United State, the searing issue of judgmentalism must be faced. There is no sin that Jesus condemns in the gospels more often than that of judgmentalism. Probably, this results from Jesus' recognition that this is a sin that virtually all of us fall into easily and frequently. It is a mystery of the human soul why men so often find satisfaction in pointing to the sins, rather than the goodness in others. It is a mystery of the human soul why we feel better about ourselves because someone else has failed."
The sense of eliminating judgment is also rooted in McElroy's understanding of church which originates in Vatican II's Lumen Gentium. This is the constitution which articulated the call to universal holiness and spells out the valued roles of all members of the Church. The fault lines and conflicts during the USCCB meeting serve as a great reminder about our own mission as Catholic school leaders and the need to establish Pope Francis' priorities in our school communities.
Top 5
I'm back at it this week with a newsletter after spending last weekend chaperoning a field trip to Boise. Trust me, I'd rather be writing! I plan to put together a "Best Of" edition for next Sunday so I can spend December working on the book project. The Top links for this week:
Have a great week!
Podcast
This week I welcome two guests to the Catholic School Matters Radio Hour podcast. First, the incomparable Dr. Frank O'Linn, the Superintendent of the Diocese of Cleveland, discusses leadership and the priorities of his Catholic schools. How to make them more irresistibly Catholic, academically excellent, and accessible to all are the three issues which are front and center. Frank's perspective is refreshing and the conversation is rich. Then I welcome Dr. Tiffany Boury from Franciscan University who updates the progress of their new Master's in Catholic Leadership program.