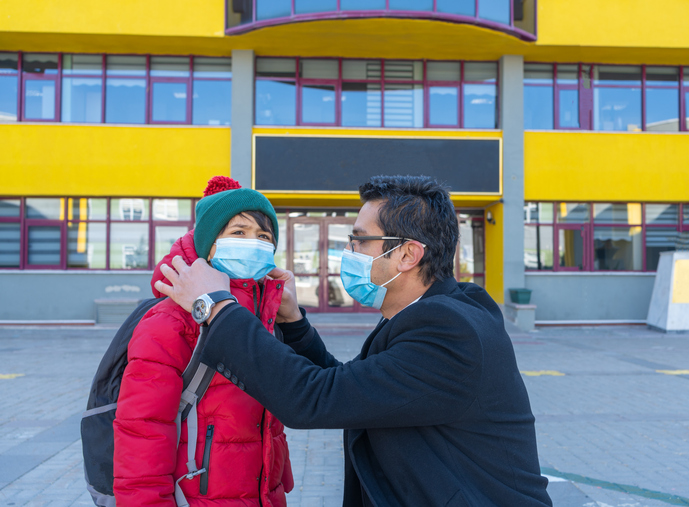 The following blog was contributed by John Reyes, Ed.D., executive director of operational vitality at the National Catholic Educational Association (NCEA).
Yesterday, we released a data brief highlighting some of the most important findings of our annual research on school enrollment and staffing in Catholic elementary and secondary schools in the United States. Since the 1970s, NCEA has collected and published this data, United States Catholic Elementary and Secondary Schools 2020 – 2021, on an annual basis for the benefit of advancing awareness and advocacy for Catholic schools.
Make no mistake about it – these are difficult and challenging findings that demand collective soul-searching and critical reflection. However you choose to dress it, the generational impact of the pandemic on Catholic schools ought to compel us to reflect and act from the deepest convictions we hold about the work we do in Catholic schools.
Most importantly, in the words of Flannery O'Connor, we ought to remember that "the truth does not change according to our ability to stomach it."
It is NCEA's deepest conviction that the work we did over the last several months and for decades will be transformative. We know that it will be instrumental to a greater awareness and ownership of the challenges, vulnerabilities and opportunities that lie ahead of us.
In the coming days, expect to hear more voices from the field as to how we ought to galvanize ourselves and each other in the ever-present calling to educate young people and their families in the beauty, truth and goodness of Jesus Christ, regardless of the circumstance.
We at NCEA know the passion and dedication that makes Catholic schools possible. We have been teachers, principals, coaches, colleagues, superintendents, parents and supporters of Catholic schools, and it is from that deep well of experience and response to crisis that we recognize our obligation. Our responsibility is not merely to comfort; it is to empower.
We must acknowledge the facts, while remaining hopeful and focused on finding solutions to the challenges we face.
Our obligation to our students and their families is renewed today.