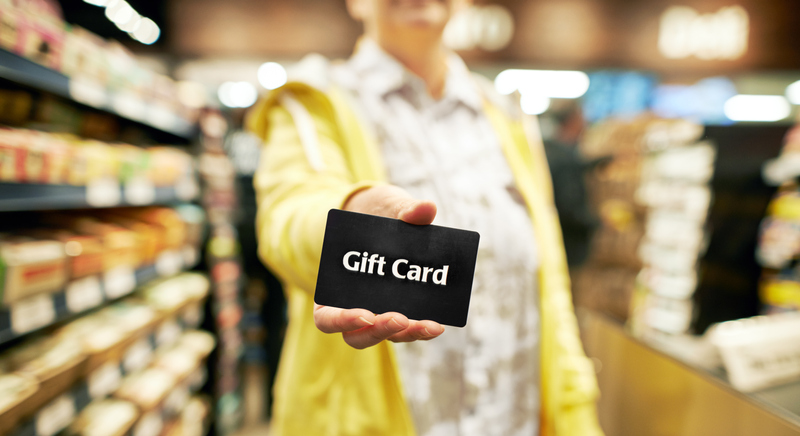 The following blog was contributed by ShopWithScrip, the largest gift card fundraising platform in the United States, supporting Catholic schools and other organizations to raise money to use where it's needed the most—whether it be family tuition credit, classroom enhancements, class trips, operating funds, scholarship needs, or more.
A safer and easier way for your school to fundraise—whether class is in person or virtual. 
2020 was a tough year for fundraising. Not being able to gather or interact has severely hindered traditional fundraising methods. It's a year that has put school tuition credit and other educational initiatives at risk, for schools like yours all across the country. So, how can your school's families raise much-needed funds in a new way?
The answer is simple: ShopWithScrip gift card fundraising. With gift card fundraising your school's families raise money for the initiatives you put in place, simply by purchasing gift cards for their everyday purchases or grabbing holiday gifts for everyone on their shopping list. Imagine fundraising that can be done anytime, anywhere with little effort.
With gift card fundraising, there is no door knocking, no selling and no extra time or money spent.
Instead, your families purchase gift cards at face value from more than 750 popular brands. Then, the store donates a percentage of each gift card purchased to support Catholic education. The store gets the sales, your families get the full value of the gift card to go shopping with, and your school raises money to use where you need it most—whether it be family tuition credit, classroom enhancements, class trips, operating funds, scholarship needs, or more.
Catholic schools and other private schools across the country have been using ShopWithScrip for over 25 years to support their school's mission. See what one Catholic mom had to say about the impact gift card fundraising has had on her family:
"Gift card fundraising has been such a blessing to our family! We began using this program right after our first son was born. We rolled over our earnings until our second son was in first grade and we were almost able to pay for his tuition in full that year. Each year, we were amazed at how the earnings added up and gave us financial relief. We have faithfully used gift cards for our weekly groceries, gas, Christmas gifts and restaurants through the years. A true blessing by helping families use their purchasing power for tuition relief." – Suzanne J. (mom who earned for her kids' education)
As you can see, it's quite easy for families to purchase gift cards that fuel their fundraising for a stronger Catholic education. And they can choose to purchase those gift cards from the safety of their home or while they're on the go.
Thanks to the new RaiseRight app by ShopWithScrip, families can easily purchase gift cards right from their mobile phone—including hundreds of eGift card options that are available to use within minutes. Plus, for added convenience, families now have the option to have gift cards, from hundreds of different brands, shipped right to their door. It's so convenient and requires no coordination by school administrators.
It's simply the right way to fundraise. Once you try it, you'll see for yourself the endless earning potential.
To learn more about how to start your free program visit www.shopwithscrip.com.