The following blog was contributed by Anne Schafer-Salinas, director of virtual learning at Incarnate Word High School in San Antonio, TX.
The 2020 – 2021 year is destined to be included in history books of the future. As the world emerges from pandemic living, schools are just as poised as any organization to learn from the last 15 months and shift where appropriate.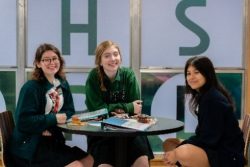 Our goal as Catholic school educators is to prepare future generations to be compassionate, creative and collaborative. That is what we have inherited from the Brothers and Sisters who founded our schools. Education has always been a central tenet of our faith and the longevity of Catholic schools is a testament to the value placed upon education by our collective community. It is important that we find ways to offer the best of Catholic education while maintaining pace with global trends if we expect our campuses to thrive and prepare our students for the world that they will inherit.
This intersection of valued Catholic education and global evolution is what has propelled us to commit to offering a virtual campus in tandem with our brick-and-mortar school. The pandemic has highlighted that not all students thrive in a traditional setting and as Catholic educators, we have a responsibility to design innovative ways to serve our families. Families have also been able to capitalize on the mobility that virtual learning has offered. As the pandemic recedes in our country (thank you science!), schools are planning for the year ahead in what many are calling "a return to normalcy." At Incarnate Word High School, we are taking advantage of the disruption to move ahead with a plan that had been in the pipeline to launch in a couple of years.  We are doing this with great intention.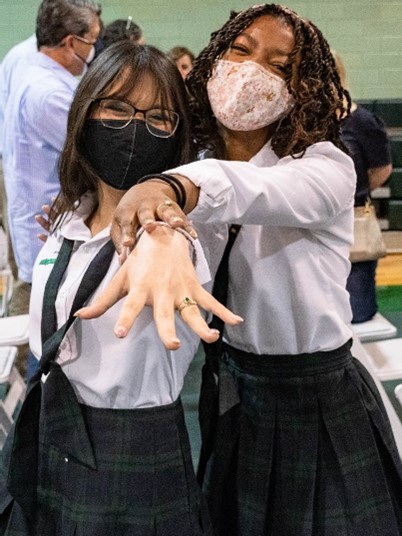 Our school, Incarnate Word High School in San Antonio, was founded by and is an active ministry of the Sisters of Charity of the Incarnate Word (CCVI Sisters). You can learn more about this amazing group of women online. In an interesting parallel, it was the cholera pandemic in Texas in 1869 that first brought the CCVI Sisters to the United States. As part of their commitment to "a life for God and a heart for others" the CCVI Sisters established several orphanages and schools. Over the past 140 years, IWHS has evolved as the needs changed: from a K-8 to an all-girls high school and eventually adding a university campus. Now another pandemic is propelling the school into its next iteration as we prepare to welcome our first virtual students this fall. The tradition entrusted to us by the CCVI Sisters of providing education to those who needed one has positioned Incarnate Word High School to successfully launch a virtual campus and continue to meet the needs of the young women seeking a strong Catholic education. 
Some schools will see what we are doing as challenging the status quo. I would offer, however, that we are continuing the legacy our founders instilled in us. We are providing an avenue that will allow more families to stay in the Catholic school system. There are many families who find that they cannot continue with a Catholic high school due to geography, health or accessibility. If Incarnate Word Virtual High School can create a pathway for some of these families to stay in the Catholic school system, it's a win for all of us.
Many lessons have been learned in the last 15 months. It is what we do with those lessons that will define the next 15 months and beyond.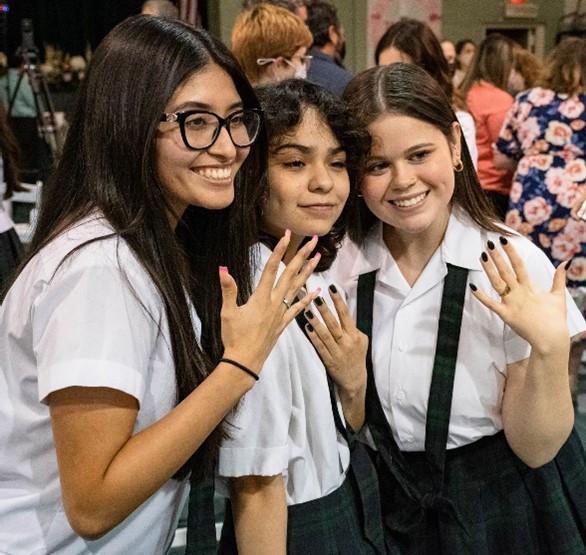 If you would like to connect and talk more about what we are doing here at Incarnate Word High School, please feel free to reach out. You can find me at: [email protected] and on Twitter (@APAnnie7), LinkedIn and Clubhouse. To learn more about Incarnate Word High School, please visit our website: www.incarnatewordhs.org.