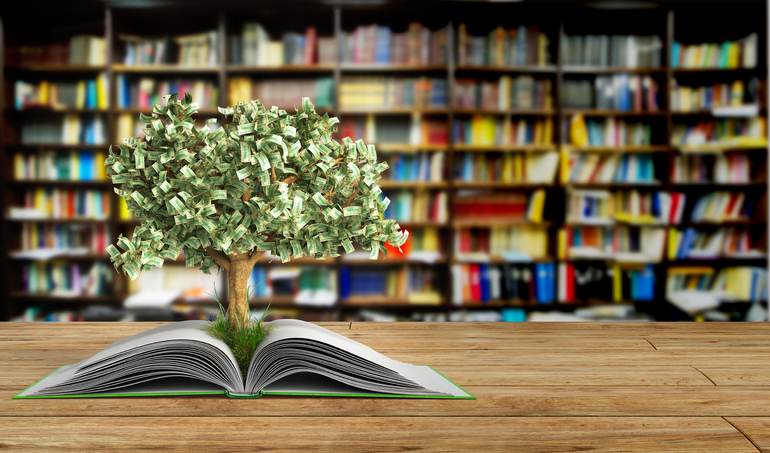 "Education is in fact the primary vehicle of integral human development, for it makes individuals free and responsible…The pandemic prevented many young people from attending school to the detriment of their personal and social development." – Pope Francis, Address to the Diplomatic Corps Accredited to the Holy See, January 10, 2022
Whenever federal funds are made available to schools, questions inevitably follow. This article is intended to help Catholic schools determine how to spend their Emergency Assistance to Non-Public Schools (EANS) allocations responsibly and effectively to help both students and teachers.
What Principals Should Consider Before Spending EANS II Funds
When contemplating how principals can effectively use their EANS II funding once it's available, it is helpful to reflect on the last two years. The impact of COVID-19 has caused students across the globe to feel the effects of learning loss, coupled with an increase in behavioral issues, both of which teachers and school leaders have been trying to address in an increasingly stressful environment. Education leaders should seriously consider focusing their EANS funds on addressing these challenges:
Learning loss:  By using EANS II funds on targeted academic interventions as well as accelerated learning programs such as High-Dosage Tutoring, Catholic schools can not only address any learning loss that occurred throughout the pandemic, but they're also able to expedite learning to close the achievement gaps and ensure students are where they need to be academically.
Behavior challenges: Individual and family counseling, as well as programs that focus on social-emotional learning (SEL) and health, are effective ways to provide support to students with behavioral challenges. These include conflict resolution skills, emotional regulation, empathy, and healthy lifestyle habits.
Teacher support and retention through professional development: In addition to providing instructional support and coaching on how to implement accelerated learning and differentiated instruction, professional development programs can assist teachers with social-emotional learning, trauma-informed practices, and cultural competence in the classroom—all especially relevant topics in today's education landscape. Research indicates that teachers who participate in high quality professional development are more likely to persevere in their teaching careers.
How You Can Responsibly Spend Your Catholic Schools' EANS Funds
While Catholic schools' needs and priorities differ at an individual level, most schools are experiencing challenges like those mentioned above. EANS II funds can be used for a range of programs and services designed to resolve the issues of learning loss, behavioral disruptions, and teacher burnout. Every state and school will receive varying amounts of funding, but if you're looking for ways to address COVID-induced academic and behavioral issues in the classroom, there are several programs from which most Catholic schools can greatly benefit through EANS funding. Among these are:
Coaching and Professional Development
Desired outcome: To support educators and promote behaviors intended to increase and maintain student achievement.
Now is the time to restart and reimagine school. Whether you're looking to build teacher capacity within the classroom, help instructors grow through coaching, create a more positive classroom environment, increase the leadership capacity and empowerment of principals and administrators, or improve overall school outcomes, investing a portion of your EANS funding in professional development services and programs can pay dividends down the road.
How Catapult Learning can help: Through our research-based Professional Development and Coaching services, we can support your school communities in the most critical areas of need, all with a focus on creating equitable, rigorous, safe, and supportive learning environments that meet the needs of all learners. Consistent attention to these mission-critical components of Catholic school culture helps school communities thrive, grow, adapt, and succeed.
Social-Emotional Learning and Support
Desired outcome: To expand students' 21st-century skills in critical thinking, collaboration, creativity, and empathy—all necessary for success in college, careers, and beyond.
Social-emotional learning has taken on more importance and relevance than ever before and ensuring the emotional and mental well-being of your students and their families—especially during this pandemic age—is a top priority for Catholic schools across the country. Research shows that an education that promotes SEL positively impacts academic performance, healthy relationships, mental wellness, and more. Using a portion of your EANS funding on SEL programming can, therefore, make a significant difference in your classrooms and do so in a manner consistent with the goals and values of Catholic school education.
How Catapult Learning can help: Our SEL programming is based on the understanding that the best learning emerges because of supportive relationships that make learning challenging, engaging, and meaningful. Our programs and services, such as Counseling, Family Engagement, and Professional Development, teach students the critical skills they need for future success.
High-Dosage Tutoring and Intervention
Desired outcome: To accelerate learning in literacy and math for all K-12 students through frequent, intensive, small-group or 1:1 instruction. Take advantage of the limited window to close the gap on student learning and bring them to appropriate grade level proficiency.
Perhaps the most urgent challenge is that COVID-19 has left millions of students behind in school academically, and the longer that learning gap remains unaddressed the more difficult it will be to close and get students back on track academically, socially, and emotionally.
Research has shown that intensive supplemental learning closes the learning gaps much more quickly than through simple remediation. Literacy and math intervention programs are an effective way to narrow those gaps. When coupled with a tutoring program, learning becomes even more efficient and effective.
How Catapult Learning can help: Our reading/literacy and math interventions and High-Dosage Tutoring programs use highly structured, intensive instruction in small groups to reinforce grade-level content and support struggling learners so they can quickly close learning gaps before they become unmanageable.
Desired outcome: To address the academic, social, and emotional needs of your students and their families during the summer, through robust educational opportunities and engaging activities, while preparing them for the fall.
Summer learning programs are among the most effective ways to mitigate learning loss, so students are prepared to start the new school year on track. These programs offer parents the opportunity to keep their children engaged in school and to receive the academic, social, and emotional support that may otherwise not be available at a time when schools are closed.
How Catapult Learning can help: Our turnkey Summer Journey learning programs are designed not only to mitigate summer and COVID learning loss, but also to support students and their families throughout the summer months. Summer Journey incorporates elements such as SEL learning, STEM learning, literacy and math intervention, enrichment, and family support to create a holistic program that sets children up for success.
Perhaps most beneficial to schools is that all accelerated learning programs and the components—academic intervention, High-Dosage Tutoring, SEL learning, Professional Development and Coaching, and Summer Learning—can be tailored to your Catholic schools' specific needs. This ensures that your EANS funding is addressing your schools' particular areas of opportunity. Catapult Learning's EANS funding experts are ready to assist you in getting the most out of your EANS dollars by addressing your school's most critical needs and personalizing our services to fit those needs.