What happens in schools and communities when empathy and compassion take center stage? 
In the bustling city of Nashville, where sweet music fills every street corner, two remarkable second-grade students at Overbrook Catholic School, Evelyn Thallemer and Matilda Crosswy, tirelessly crafted 2,500 beaded bracelets with a mission deeply rooted in compassion and guided by what they've learned through a social-emotional character development program called Friendzy.
Their story of selflessness is a testament to the power of teaching God's design for friendship.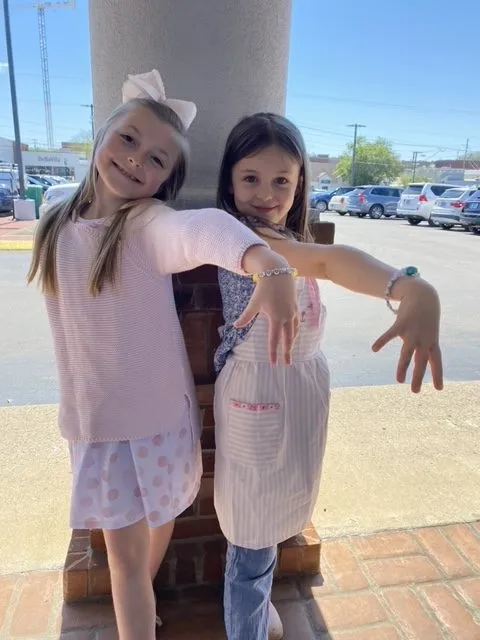 When tragedy struck The Covenant School in early 2023, Evelyn and Matilda recognized an opportunity to channel their crafting talents for good.
The Covenant School, where six lives were tragically lost in a devastating school shooting, desperately needed support. Evelyn and Matilda, with their shared love for crafting, decided to call their initiative "Nashville Busy Beads." Their mission: raise $17,000 to bring a therapy dog to The Covenant School, offering comfort and companionship to those in need.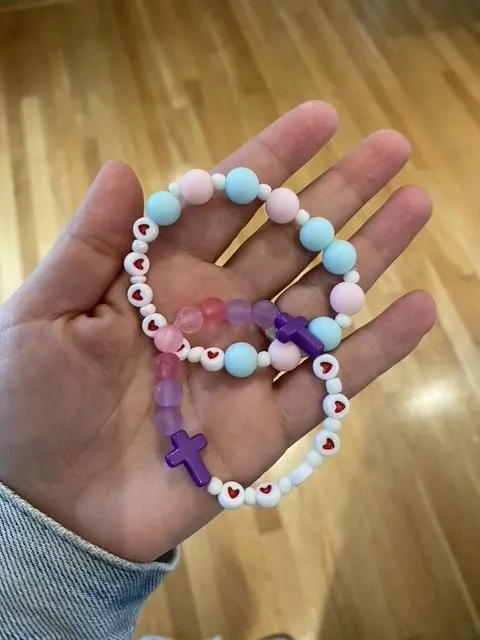 Friendzy plays a pivotal role in shaping the character of the young students at Overbrook Catholic School, including Evelyn and Matilda. Through its teachings, Friendzy empowers them with valuable life skills, instilling empathy, self-awareness and a deep sense of responsibility for their community.
As Overbrook Catholic School counselor Anh Kohls put it, "Friendzy encourages students to reach their fullest potential in a spiritual way. This school wide social-emotional learning program is intentionally designed to teach students skills through the lens of scripture."
Jennifer Rafoth, the girls' second-grade teacher, observed the transformation in her students, noting how their anxiety turned into a sense of purpose and empathy as they focused on helping their peers at The Covenant School.
This remarkable story is not just an isolated incident. It's a shining example of the impact of the social-emotional curriculum, Friendzy, that Overbrook Catholic School has been embracing.
Evelyn and Matilda's campaign gained nationwide attention, even drawing the eyes of "Good Morning Nashville" on WKRN News Channel 2. In just a few short weeks, these two young heroes achieved their initial $17,000 goal and exceeded it, raising approximately $30,500.
This story is a powerful reminder that even a single act of kindness, no matter how small, can create a ripple effect, touching the lives of many. Evelyn and Matilda's story is a testament to the transformative power of compassion, community support and the guiding principles of social-emotional character development rooted in scripture.