The following post has been contributed by Deacon Paul S. Lunsford, President, Guerin Catholic High School, Noblessville, Indiana.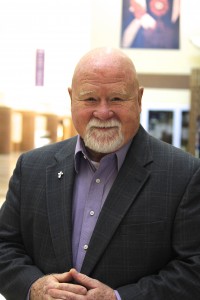 I am often asked to describe the role of a president at a Catholic high school. I generally respond that a president holds the school to its mission and purpose. This inevitably raises the question: What is your school's purpose? My response, which I am always pleased to share, is to get our students to heaven.
More so today than in the early years of Catholic education, our schools have become the last bastions for truth and direction for our children. Most high schools, public or private, do a good job of educating our students in the basic secondary school rigor. The difference in a Catholic high school education should be our formation of students in these truths: God intended to create them, he loves them, he gave them the whole universe to study in order to find him and he wants them to become what he created them to be.
As president, one of my roles is to observe and review our program of study–not so much what we are teaching but the context in which we are teaching it. All of our classes are based on foundational truths of science, mathematics, literature and social sciences. Teaching these subjects gives us the opportunity to reveal God as the root source of these subjects. After all, he made everything and in everything we should observe his creative hand. As Catholic educators, we should be expanding our students' understanding of what God wants them to be and what he wants them to accomplish. It is the role of the president to make sure that all of our educators, teachers, coaches, band leaders and club moderators point our students toward these truths.
When presidents focus on the school's purpose of revealing God to its students, we create a valuable difference from all of the other institutions of learning around us. Now more than ever, this difference stands out as uniquely distinctive. Our consumptive value soars beyond price to eternal reward and that value makes our parents' investment in their children's education priceless.
So to my fellow presidents, I encourage all of us to intensify our efforts in promoting Catholic identity because when we move in the direction of offering truth to our family members we move toward the meaning of life itself. Who better than us to hold this light? Let's be honest, in today's world it is dangerous to inform a God-given intellect without introducing it to God!