This post was contributed by Annette Jones, NCEA Assistant Director of Leadership Development.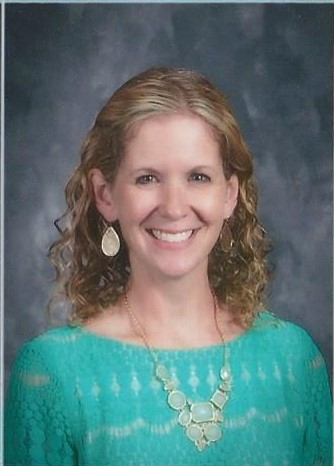 Why did you select teaching as a career?
Ever since I was in first grade at a Catholic school, I knew I wanted to be a teacher.  My two sisters and I used to play school at home and take turns being the teacher.  Of course we pretended it was a Catholic school and even took our "students" to Mass. As I grew up, this idea was confirmed each time I was around younger kids.  I enjoyed helping them learn and grow academically and spiritually.  I wanted to make learning fun and look for teachable moments, which is exactly what I now get to do!
How have you imparted your faith to your students?
A: I have imparted faith to my students in different ways during my teaching career.  When I was sponsoring my husband in RCIA, I enjoyed sharing my renewed knowledge of our faith with my students.  When I lost a dear friend and colleague, I was able to use my faith to help the students and myself heal.  I hope I showed them that a strong faith in God can help them through the trials and tribulations in life.
Please share a special memory as a teacher in a Catholic school.
I have so many special memories as a teacher in a Catholic school.  Of course I always think about the fun ways we celebrate Catholic Schools Week.  During one particular year, the teachers surprised the students by wearing uniforms and dressing like the students.  Helping students prepare for the Sacraments of First Reconciliation and First Communion have also been such an honor.
But what I love most about our pre-Kindergarten through eighth grade school is that we truly are a family.  I love being able to watch the students grow over the years and develop leadership skills. Having former students come back and visit when they are in high school or college is incredibly rewarding. I am most impressed when they can remember fun moments from their year in my class!
Given your experience and insight as a Catholic school educator, what five things would you tell new teachers?
Don't be afraid to ask experienced teachers for help.  They were once first-year teachers, too! Each student is someone's whole world.  Keep this in mind when disciplining a child or talking to the child's parents about his or her progress. Remember that in the beginning of the year, you will feel like there are not enough minutes in the day.  You may even worry that you will never get through all of your lesson plans.  Just remember not to rush through teaching procedures, even though they take up class time.  You will be so grateful a few weeks down the road when you have a smooth and efficient learning environment!
St. Theodore Guerin once said, "Love the children first, then teach them."  This could not be truer.  When the students know that you care about them, they will be more open to learning.
Have fun with your students!  Join in during the fun brain-breaks and remember it's okay to laugh and be silly!
Thank you, Mrs. Worthington, for all you do for the students, parents, and school community at St. Louis de Montfort Catholic School!