This article was contributed by Andrea Kopp, NCEA Educational Resource Manager.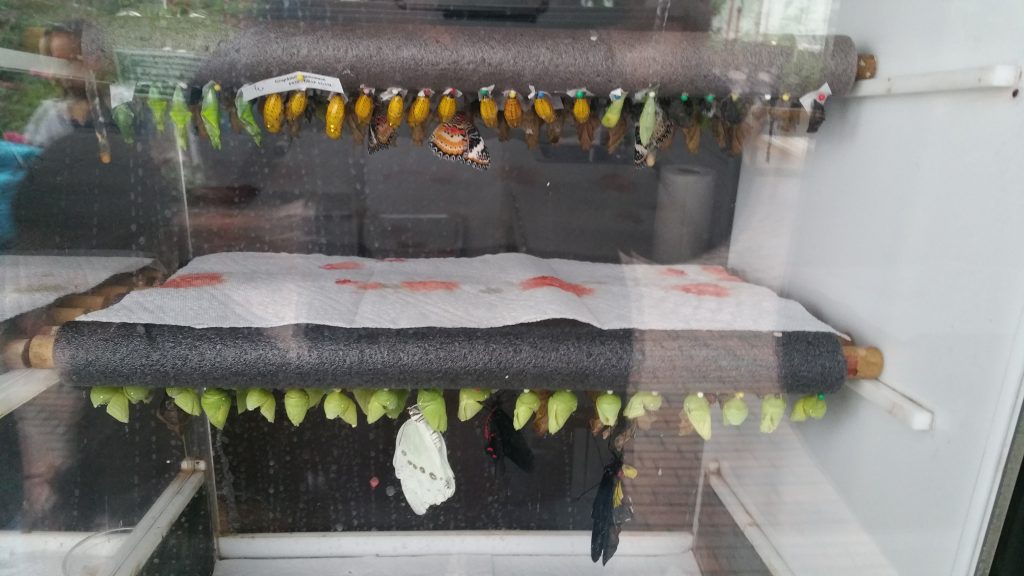 Six NCEA member schools being supported by The NCEA Monarch Rescue Grant Project are wrapping up their 2nd year. Donor, Dr. Judith Wagner, a retired government researcher, generously funds this grant. Dr. Wagner is passionate about Monarch butterflies and wants to invest in the future of children by incorporating Catholic social teaching on stewardship of the resources God has provided us.
During the second year, the recipients of the grant focused heavily on STREAM methodology, and were inspired by MonarchRescue.org and Pope Francis' call for environmental stewardship through his encyclical, Laudato Si.  All of the schools did a great job, not only planning and planting their gardens, but providing meaningful examples of the STREAM model in action.
Congratulations to NCEA Monarch Grant Program Teacher Leaders Kate Rezac from St. Margaret Mary Catholic School in Omaha, NE and Connie Taylor from Rosary Cathedral School in Toledo, OH. Rezac and Taylor were awarded scholarships to attend the NCEA 2016 STREAM 2.0 Symposium being held at Neumann University June 27-29 and were selected to co-present their work on the Monarch Rescue Project at STREAM alongside Andrea Kopp and Dr. Judith Wagner.
Dr. Wagner and NCEA encourage all Catholic schools to join with many other organizations and citizens throughout the United States to help bring back the migration.
To learn more about the Monarch Rescue Grant Program and see the progress of our Monarch Schools click here. Remember to follow the Monarch butterfly conversation using #NCEAMonarch, search NCEA Talk using keyword Monarch Butterfly Rescue and view the Monarch Inspiration Gallery on Pinterest.
Save
Save
Save
Save