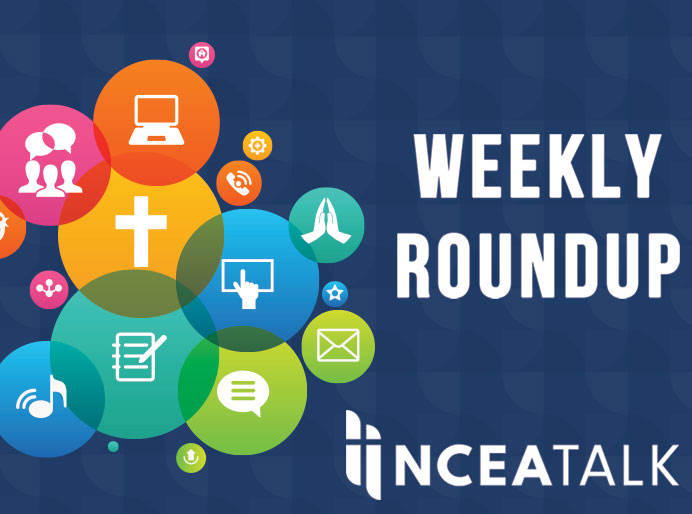 Didn't have the chance to check in with NCEA Talk each day? We've got you covered. Each Friday NCEA Talk will post a roundup of Catholic education news and resources from the week.
In case you missed it…
Cheering on your Catholic School Olympic Athletes
Message from NCEA's President/CEO – August 2016
Five keys to start the new school year off right
Webinar: Jumpstarting Facility Improvements through Campus Master Planning
Forming great minds and great hearts to do great things!
Olympic gold medalist Katie Ledecky says her Catholic faith helps her 'put things in perspective'
Other news and resources:
Webinars:
8/16 – Webinar: Jumpstarting Facility Improvements Through Campus Master Planning
8/23 – Webinar: Compassionate Discipline: How to Turn Compassion Into a Benevolent Weapon Against Bullying In Your School
8/25 – Webinar: Engage! High-Energy Choral Rehearsal Strategies
8/31 – Webinar: Effective Parent Communication Strategies for Teachers and Administrators