This article was contributed by Annette Jones, NCEA Assistant Director of Leadership Development.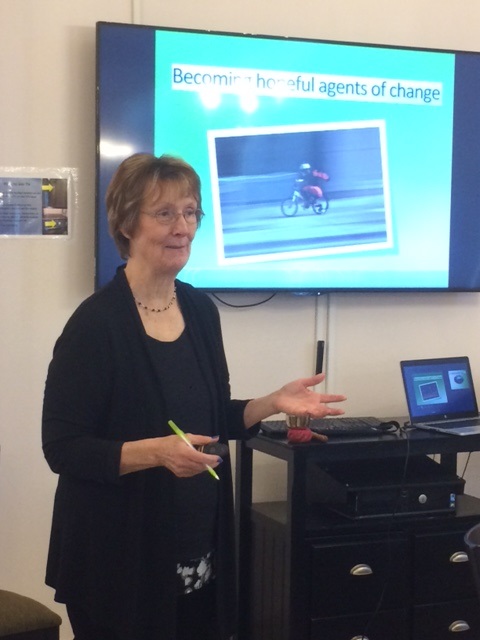 On Wednesday, December 7, the NCEA staff gathered for a spiritual retreat led by Kathy Hendricks.  Kathy is the National Catechetical Consultant for William H. Sadlier and a contributing writer to many of Sadlier's programs.  As she led the retreat entitled "Hope in Change", Kathy focused on dealing with change, understanding why change is hard, and becoming hopeful agents of change.
With Kathy's permission, I am sharing three important sections of the NCEA staff retreat.
Dealing with Change (Reflection)
Change makes me ________________________________.
Change is good when _____________________________ .
Change is difficult when ____________________________.
One thing I'd change about myself is __________________.
Understanding Why Change Is Hard
Sources of tension around institutional change (Leadership Jazz, Max DePree)
Lack of preparation
Inability to control what is happening
Comfort with routine
Ignorance around the need for change
Difficulty in separating oneself from the issue
Inability to balance individual needs with the common good
Dread of facing the future
Lack of patience and guts
Overestimating the capacity for change
Becoming Hopeful Agents of Change
Hold the tension
Recognize that institutional change is difficult.
Take your place with grace.
Be honest with one another.
Move from certainty to possibility.
Let go of being right.
Devise six explanations for each scenario.
Project light versus shadow.
Be open and listen to each other's ideas.
Look to the future.
Practice forgiveness.
Thank you, Kathy, for leading a wonderful retreat for our staff at Marymount University, Virginia.