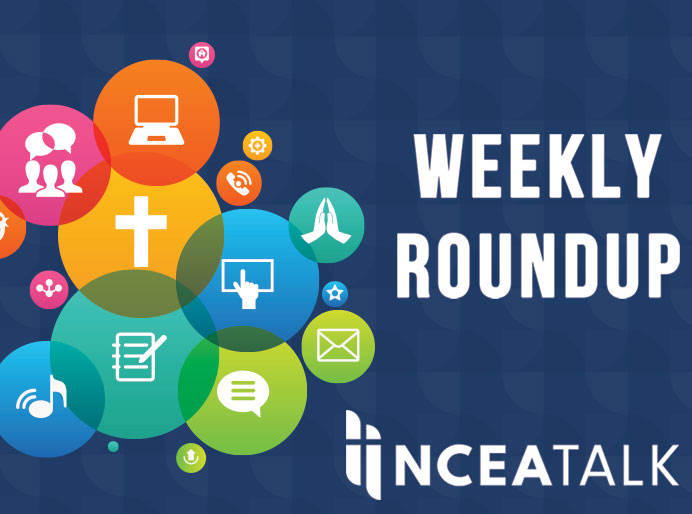 Didn't have the chance to check in with NCEA Talk each day? We've got you covered. Each Friday NCEA Talk will post a roundup of Catholic education news and resources from the week.
NCEA Monthly Feature School: Saint Xavier High School in Louisville, Kentucky
Catholic Schools Week 2017 Promotional Products
Webinar: Working with Catholic Media: How to Get Your Story Told
---
Catholic School Educators: Call to Discipleship
NCEA is pleased to share its new weekly reflection series "Catholic School Educators: Call to Discipleship" for the new liturgical year. This series shares reflections for educators contributed by Justin McClain, teacher at Bishop McNamara High School and author of Called to Teach: Daily Inspiration for Catholic Educators. The weekly reflections are a regular feature in our Friday Weekly Round Up blog posts on www.nceatalk.org – check back each Friday for a new weekly reflection.
The Epiphany of the Lord – Sunday, January 8, 2017
Gospel Reading: Matthew 2:1-12
"[They] offered him gifts of gold, frankincense, and myrrh."
Few Catholic school teachers have sufficient income to provide such pricy items as gold, frankincense, and myrrh to give as gifts to the Lord Jesus Christ. However, we can provide to him the gifts of our time, talent, and treasure, especially in the form of our devotedness to our students when it comes to sharing the Good News with them. There are many forces in our secular society attempting to lead our students astray and to interfere with the plans of the Lord, not unlike how Herod attempted to deceive the Magi. However, steer your students heavenward, because as the famous saying goes, "the wise still follow him."
What particular gifts can you offer in service to the Lord, and how can you inspire your students to realize their own?