The following article was contributed by Carol Kirchman, Advancement Director at St. Mary School in Vineland, New Jersey.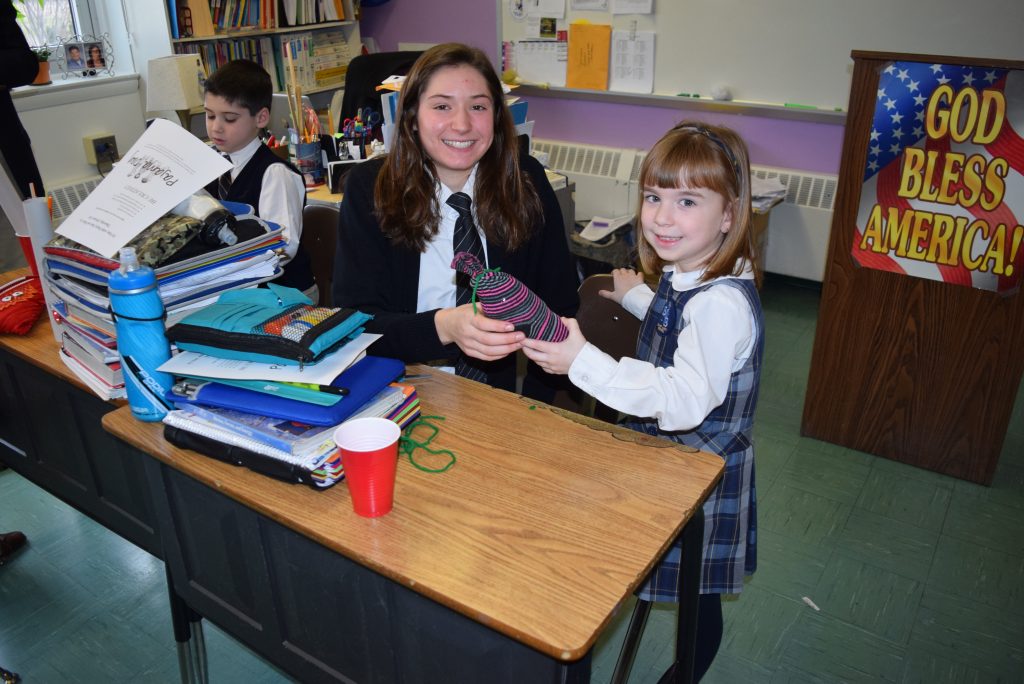 On Tuesday, January 31st, St. Mary School held a school-wide day of service as part of their Catholic Schools Week celebration. At St. Mary School, we teach students responsible stewardship by engaging students in service to their community.  Our common goal is to form children to be life-long learners and to live and love as Jesus did, and what better way than to lead by example. Each service project was different, but the message of Jesus was evident throughout.
The PK3, PK4, second and fourth grades made "Easter" placemats for the Spirit and Truth Ministries and collected $240.00 to help pay for meals –  it costs $1.00 to feed a person each day. First grade students made "goodie grab bags" for the firemen at the East Vineland Fire Company Station 12-2. The bags included handmade cards thanking the men and women for their service. Third grade students assembled "Hearts with God" gift bags and Valentine cards for residents of Bishop McCarthy Nursing Home. They also created a personalized quilt where each student made their own patch and a willing mom sews it together.  The completed quilt is raffled off and one lucky student/family will win the keepsake. The proceeds from the quilt raffle will be donated to the Bishop McCarthy Auxiliary to purchase supplies for the residents.
In Language Arts, fifth through eighth grade students made cards for all the residents of the Vineland Veterans' Home. The cards had messages containing Bible verses and notes of thanks.  Fifth grade made care packages for the CCSPCA. Sixth grade collected books for booksofafrica.com and also participated in an on-line game at freerice.com which is run by the United Nations. For every correct answer, freerice.com will donate 10 grains of rice through the World Food Programme to help end hunger. Seventh grade helped the St. Padre Pio Altar Rosary Society fold plastic grocery bags in preparation of making blankets for the homeless. Kindergarten worked with their eighth grade buddies to make toys for the dogs and cats at the CCSPCA in Vineland. Students also donated cans of dog/cat food.
In an on-going effort to foster lives of service, on February 17th, the "St. Teresa of Calcutta Service Day" is planned. The entire student body will participate with middle school students making trips off premises to local nursing homes and some even as far as Atlantic City where our seventh and eighth graders will spend some quality time reading and playing games with younger students at Our Lady Star of the Sea.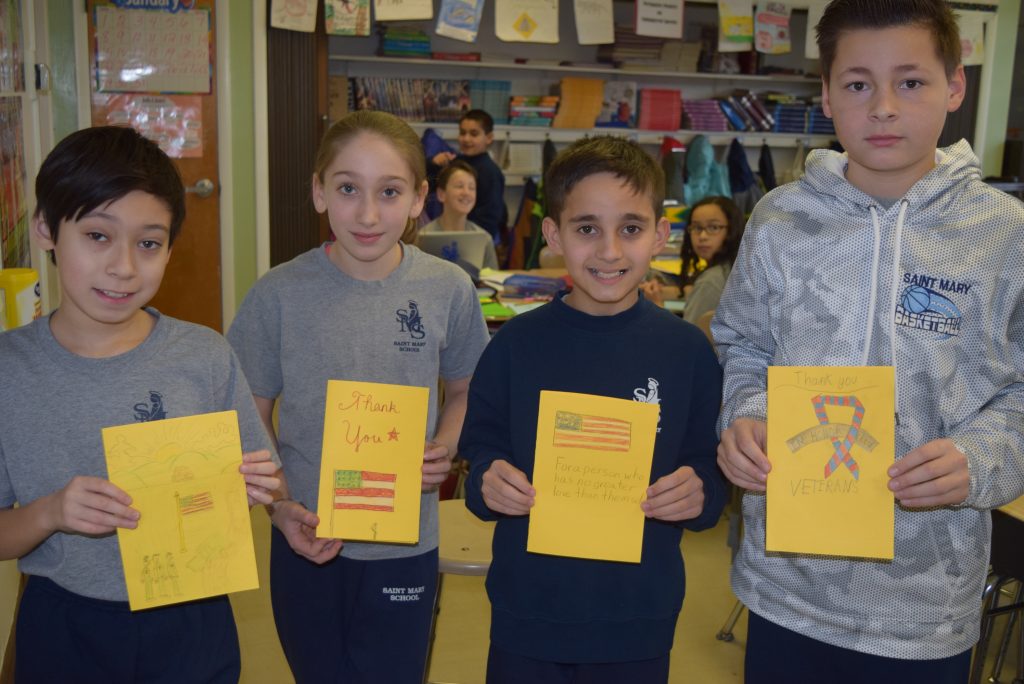 St. Mary School is making a conscious effort to provide a platform where students actually understand the impact they have on others and continue to improve the world we live in through service.