The following post was contributed by Ryan Lombardozzi, Social Media Coordinator at NCEA.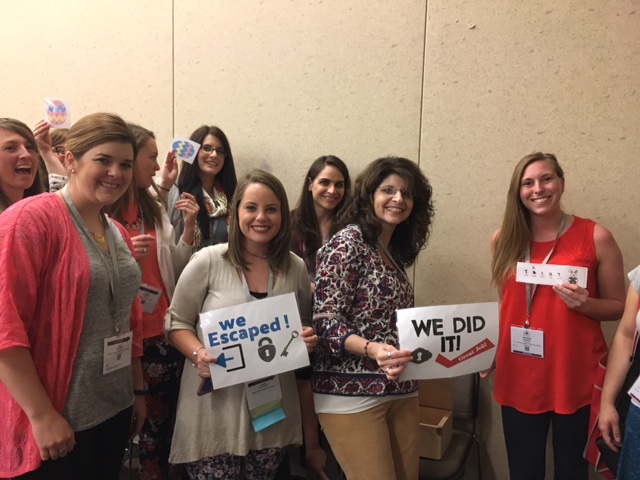 What is BreakoutEDU and why should it be implemented in your classroom? According to Breakout EDU, BreakoutEDU is an immersive learning game platform that facilitates teamwork and critical thinking to solve a series of challenging puzzles in order to open a locked box.
During Barb Gilman and Debbie Fucoloro's session, they had the attendees break out into four groups to solve four different puzzle boxes. Immediately the teachers formed groups and began collaborating and creatively assessing how to solve each lock.
It was a fun and engaging way to break your way out of the breakout box! said teachers Kari Higgins and Diana Whitman.
10 Reasons to play BreakOutEDU:
It's fun for everyone
It's adaptive to any subject area
It's promotes collaboration and team-building
It develops problem-solving and critical thinking skills
It enhances communication skills
It challenges players to persevere
It builds inference skills
Students learn to work under pressure
It's student centered
It's inquiry-based learning at it's best
To purchase your own BreakoutEDU box, please visit www.breakoutedu.com or learn how to make your own!