The following article was contributed by Dr. Edward Lindekugel, Headmaster at Pinecrest Academy.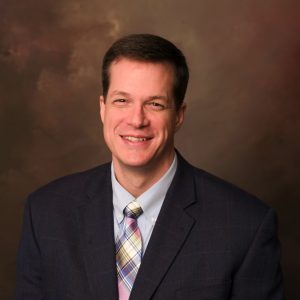 Dr. Edward Lindekugel will be presenting on Servant Leadership in the 21st Century Catholic School at the 2017 NCEA Institute for Catholic School Leaders.
According to the Declaration on Christian Education, a Catholic school should "create for the school community a special atmosphere animated by the Gospel spirit of freedom and charity, to help youth grow according to the new creatures they were made through baptism as they develop their own personalities, and finally to order the whole of human culture to the news of salvation so that the knowledge the students gradually acquire of the world, life and man is illumined by faith."

Simply put, a Catholic school should develop Christian servant leaders who will transform society. It is the responsibility of school administration to foster an environment that promotes this type of leader. This includes proper mechanisms for the formation of students, employees, and parents. We maximize the potential for success by engaging in a collaborative partnership with parents in this endeavor. As the Catholic Church has long recognized, parents are the primary formators of children. It is crucial that the school successfully partners with and engages the parent community to further the cause of forming servant leaders – together.