In 1983, with the help of a handful of lay faithful, the religious community of the Pharr Oratory of Pontifical Right established its first school, the Oratory Academy, grades PK-K with a student population of 15 and a staff of 3 (one paid employee and two volunteers). Our location in South Texas also known as the "Rio Grande Valley" gave us the ability to provide a unique educational experience- a dual language Catholic education with a cultural environment rich in traditions, celebrations, language and history. With tremendous sacrifice and hard work, today The Pharr Oratory of St. Philip Neri School System has more than 400 students, three campuses located in two countries, (the U.S. and Mexico), 45 employees, 34 acres of property in the Pharr/McAllen area and an elementary and preparatory program (PK-12). In 1998, The Oratory Athenaeum for University Preparation, the first Catholic high school in Hidalgo County, was established. In August 2006, the final phase of construction of our campus that would eventually house approximately 1,000 students was commenced and completed the fall of 2007. All of this was made possible with God's grace that touched the hearts of those who gave their money, time and most importantly, their children to our care.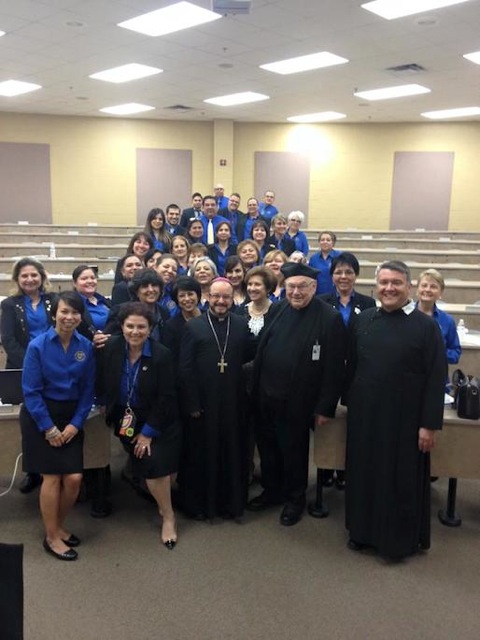 The initial motivation behind the founding of our international schools was the inciting, ever-gnawing awareness that our region, to preserve its unique identity and to advance authentically Catholic liberal arts thinking, was in great need of a proudly professed Catholic liberal arts school system. To be faithful to its classical roots, Catholic liberal arts education must represent and serve bi-culturally and internationally all the citizens of our beloved Lower Rio Grande Valley/Rio Bravo cultural homeland. 

The Oratory Schools work to build a strong foundation of faith, knowledge, and skills to help your child achieve success.
As Catholics, the founders of our school system knew that, in the realization of the vision, the two thousand years of Catholic culture that has "informed" Western civilization would inevitably and inexorably be clearly expressed in the contribution of a "Catholic perspective" of Classical Liberal Education.