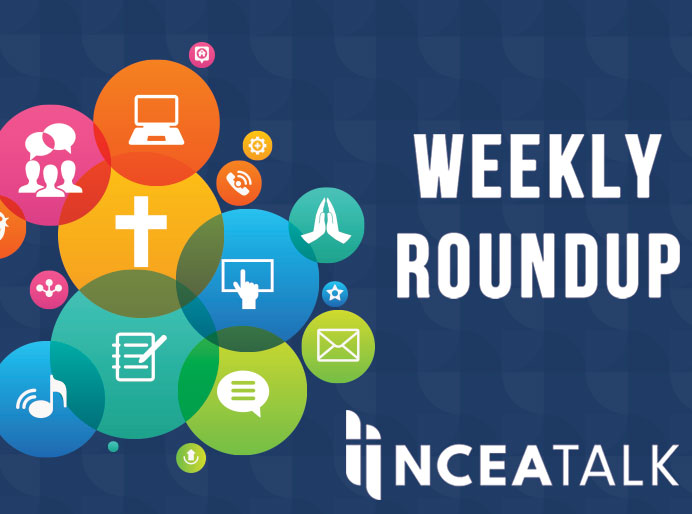 Didn't have the chance to check in with NCEA Talk each day? We've got you covered. Each Friday NCEA Talk will post a roundup of Catholic education news and resources from the week.
NCEA Monthly Feature School: The Pharr Oratory of St. Philip Neri School System
Educating All Students in an Inclusive School Environment
Two-Way Immersion Network for Catholic Schools Dives Back in to Professional Development at 2017 Summer Academy
Teach to Lead Teacher Leadership Summit
---
Catholic School Educators: Call to Discipleship
NCEA is pleased to share its new weekly reflection series "Catholic School Educators: Call to Discipleship" for the new liturgical year. This series shares reflections for educators contributed by Justin McClain, teacher at Bishop McNamara High School and author of Called to Teach: Daily Inspiration for Catholic Educators. The weekly reflections are a regular feature in our Friday Weekly Round Up blog posts on www.nceatalk.org – check back each Friday for a new weekly reflection.
Fifteenth Sunday in Ordinary Time – July 16, 2017
Gospel Reading: Matthew 13:1-23
"But some seed fell on rich soil, and produced fruit, a hundred or sixty or thirtyfold. Whoever has ears ought to hear."
Most teachers have approximately a month left before reporting back to school for in-service meetings and other preparations for the coming academic year. Ensure that your classroom is one in which there is "rich soil." Unfortunately, in modern times, there are many mixed messages that the youth are receiving that are inhibiting them from living the life of holiness to which God has called them. Lead your students to flourish by inspiring them to open their ears to the Good News of Jesus Christ.
No matter your subject area, how can you find ways to form your students as Christian disciples, to enrich the soil in which you will plant the seeds that will continue to both sprout and later blossom in their years beyond Catholic school?