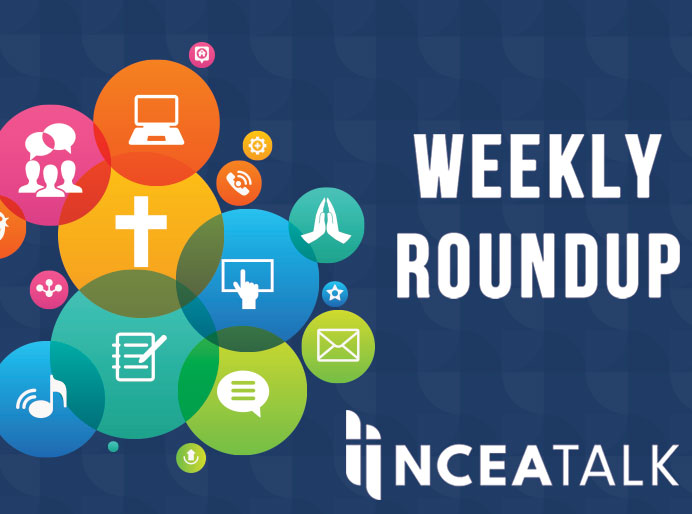 Didn't have the chance to check in with NCEA Talk each day? We've got you covered. Each Friday NCEA Talk will post a roundup of Catholic education news and resources from the week.
In case you missed it…
NCEA Monthly Feature School: St. Agnes Academy in Houston, TX
Catholic schools make outreach to Hispanic community a priority
---
Catholic School Educators: Call to Discipleship
NCEA is pleased to share its new weekly reflection series "Catholic School Educators: Call to Discipleship" for the new liturgical year. This series shares reflections for educators contributed by Justin McClain, teacher at Bishop McNamara High School and author of Called to Teach: Daily Inspiration for Catholic Educators. The weekly reflections are a regular feature in our Friday Weekly Round Up blog posts on www.nceatalk.org – check back each Friday for a new weekly reflection.
Nineteenth Sunday in Ordinary Time – August 13, 2017
Gospel Reading: Matthew 14:22-33
"When the disciples saw [Jesus] walking on the sea, they were terrified. 'It is a ghost,' they said, and they cried out in fear. At once, Jesus spoke to them, 'Take courage, it is I; do not be afraid.'"
When Jesus' disciples saw him walking on the sea, they were unsure of what to think. Whether or not we would readily admit it, we would be similarly apprehensive. The new school year will start in no time, and there are probably some things about which you are fearful. However, do not fear the miracles that the Lord will work in your and your students' lives.
How will you exhibit to your students that it takes courage to be a disciple of Christ?