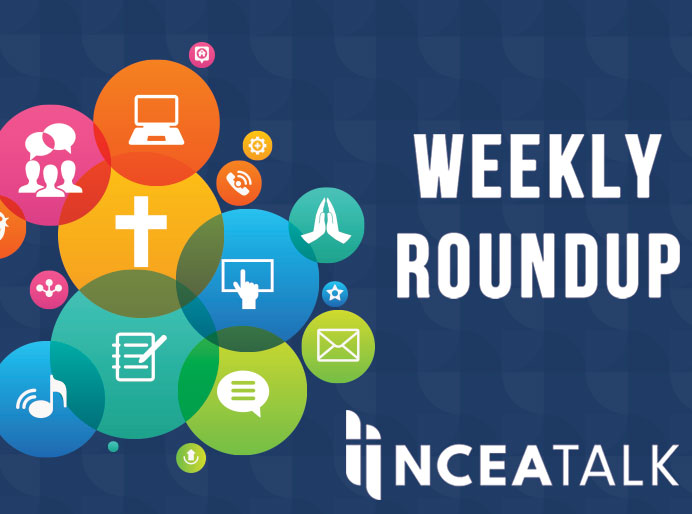 Didn't have the chance to check in with NCEA Talk each day? We've got you covered. Each Friday NCEA Talk will post a roundup of Catholic education news and resources from the week.
2017 Education Law Symposium Addresses Key Legal Topics Affecting Catholic Education
Jesus' Growth Mindset, and Ours
Curriculum Takes Global Approach at Holy Family School
Idaho's first Catholic school built in 50 years opens
---
Catholic School Educators: Call to Discipleship
NCEA is pleased to share its new weekly reflection series "Catholic School Educators: Call to Discipleship" for the new liturgical year. This series shares reflections for educators contributed by Justin McClain, teacher at Bishop McNamara High School and author of Called to Teach: Daily Inspiration for Catholic Educators. The weekly reflections are a regular feature in our Friday Weekly Round Up blog posts on www.nceatalk.org – check back each Friday for a new weekly reflection.
Feast of the Transfiguration of the Lord – August 6, 2017
Gospel Reading: Matthew 17:1-9
"This is my beloved Son, with whom I am well pleased; listen to him. When the disciples heard this, they fell prostrate and were very much afraid. But Jesus came and touched them, saying, 'Rise, and do not be afraid.'"
The Transfiguration was Jesus' manifestation of himself in the fullness of his glory. An easily overlooked line in this scriptural account is God the Father's command of "listen to him." This command could have easily instilled fear in the disciples, in light of Christ's high expectations for his disciples, but Jesus addressed them with "Rise, and do not be afraid." We should approach the Lord with the same comfort, knowing that he has our best interests at heart.
How can we draw our students to get up and come to Christ without wariness of the good work that he can do in and through them?