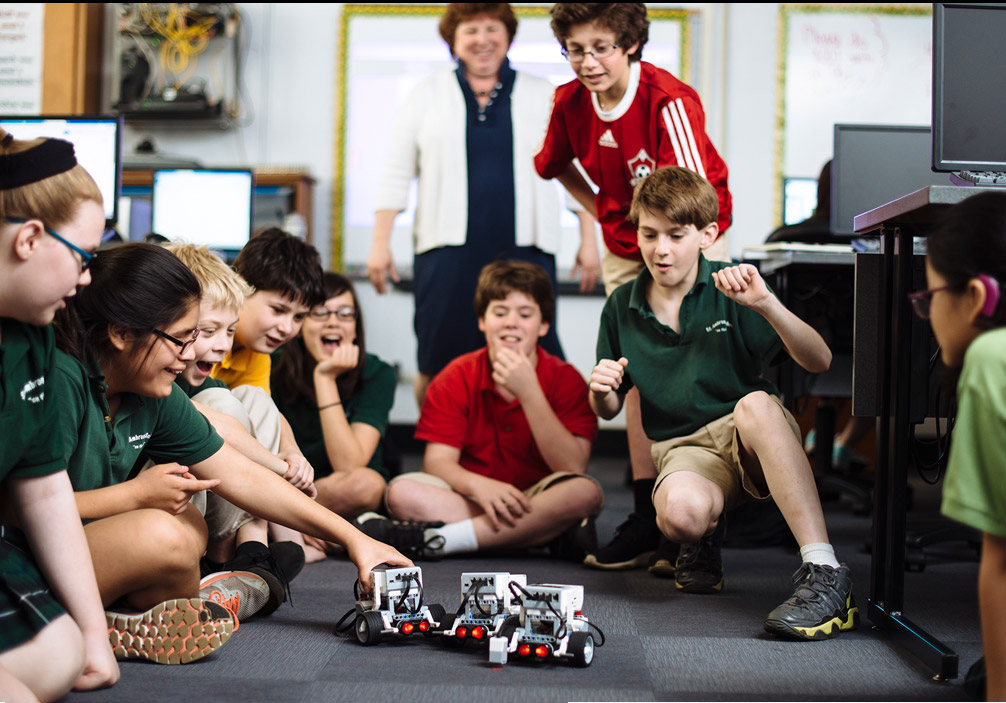 St. Ambrose School offers an exceptional educational experience built on a solid foundation of tradition with an eye on the future. Every student who attends St. Ambrose School receives an education designed to advance them personally, spiritually, and academically. Through a focus on STEM (Science, Technology, Engineering, and Math) including a new state-of-the-art STEM lab and robotics center, St. Ambrose utilizes the latest technology and best practices to enhance the students' learning experiences.  Students have the opportunity throughout the day to utilize both iPads and Microsoft Surfaces as well as the computer lab.  Each classroom has a state-of-the-art interactive projector and an audio enhancement system.  St. Ambrose School offers a Penthouse Program featuring challenge and inclusion programs with two full time learning consultants on staff to meet the individual learning needs of every student.
At St. Ambrose School, we pride ourselves on combining the best new methods with the best of tradition to create a truly unique environment that prepares students to future leaders and examples of Christ in the global community.
St. Ambrose is proud to be recognized as a Certified Virtue Based Restorative Discipline (VBRD) School of Distinction.  VBRD provides a spiritual approach to disciplining that cultivates virtue and provides a rich foundation for fostering faith both at home and at school.  Another aspect that sets St. Ambrose School apart is the Middle School House system.  Middle School students work together in mixed grade homerooms. In addition to giving students a chance to interact with other students they might not know, it also creates a community where students gain a sense of pride when they support and contribute to their house by earning points through participation in school events, community service projects and extracurricular activities.