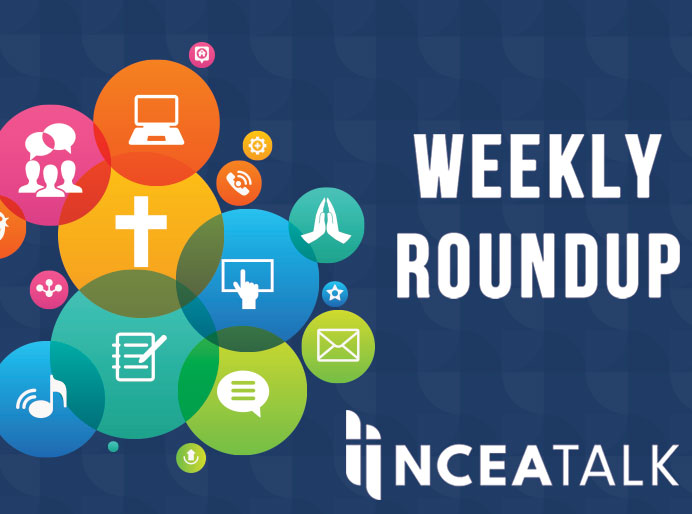 Didn't have the chance to check in with NCEA Talk each day? We've got you covered. Each Friday NCEA Talk will post a roundup of Catholic education news and resources from the week.
In case you missed it…
NCEA Monthly Feature School: St. Ambrose School in Saint Louis, MO
Catholic School Governance: Five Points to Customize Board Development Efforts
What have we "gotten used to?"
Educating Together in Catholic Schools
Bringing STEM to an Inner-City Diocese: How to Effectively Implement a Major Initiative
Additional Resources:
Student to Student: A Catholic School Response for Hurricane Relief 2017 – #StudentToStudent
---
Catholic School Educators: Call to Discipleship
NCEA is pleased to share its new weekly reflection series "Catholic School Educators: Call to Discipleship" for the new liturgical year. This series shares reflections for educators contributed by Justin McClain, teacher at Bishop McNamara High School and author of Called to Teach: Daily Inspiration for Catholic Educators. The weekly reflections are a regular feature in our Friday Weekly Round Up blog posts on www.nceatalk.org – check back each Friday for a new weekly reflection.
Twenty-ninth Sunday in Ordinary Time – October 22, 2017
Gospel Reading: Matthew 22:15-21
"At that, [Jesus] said to them, 'Then repay to Caesar what belongs to Caesar, and to God what belongs to God. When they heard this, they were amazed, and leaving him, they went away."
Serving God in today's world can feature various challenges. Being a faithful disciple sometimes conflicts with being a citizen of this world. As students get older, they will realize this more and more. For now, it is important to show students that there are numerous ways for them to seek opportunities for direct service in their own communities.
Have you meditated on the broader implications of this passage before trying to explain it to your students?