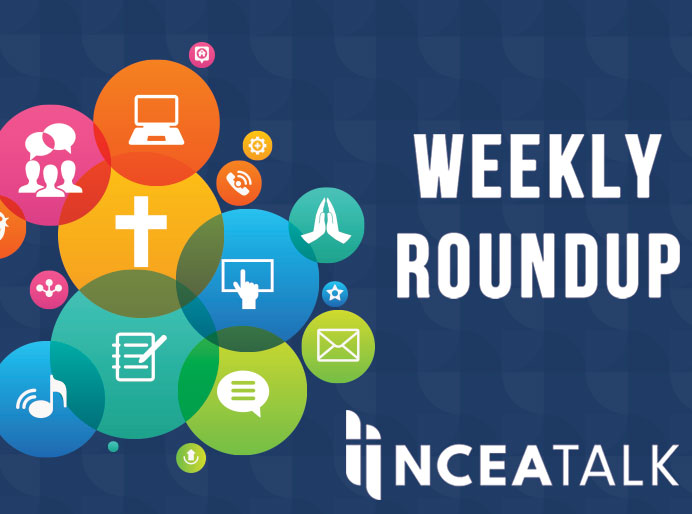 Didn't have the chance to check in with NCEA Talk each day? We've got you covered. Each Friday NCEA Talk will post a roundup of Catholic education news and resources from the week.
In case you missed it…
STEM Education: Giving Your Students Presents
Podcast Blog: Dr. Tom Burnford
Additional Resources:
Student to Student: A Catholic School Response for Hurricane Relief 2017 – #StudentToStudent
---
Catholic School Educators: Call to Discipleship
NCEA is pleased to share its new weekly reflection series "Catholic School Educators: Call to Discipleship" for the new liturgical year. This series shares reflections for educators contributed by Justin McClain, teacher at Bishop McNamara High School and author of Called to Teach: Daily Inspiration for Catholic Educators. The weekly reflections are a regular feature in our Friday Weekly Round Up blog posts on www.nceatalk.org – check back each Friday for a new weekly reflection.
Twenty-eighth Sunday in Ordinary Time – October 15, 2017
Gospel Reading: Matthew 22:1-14
"Many are invited, but few are chosen."
Although there is the possibility to look at this passage with worry and speculation, it is important to view it as an opportunity to live the fullness of the Gospel when it comes to embracing a life of charity and discipleship. We are all called to accept the Lord's invitation to follow him, and we must infuse this reality into our lessons. This is for the ultimate benefit of our students and of our broader Catholic educational community.
What opportunities have you taken to encourage students to accept Christ's invitation to be his disciple?