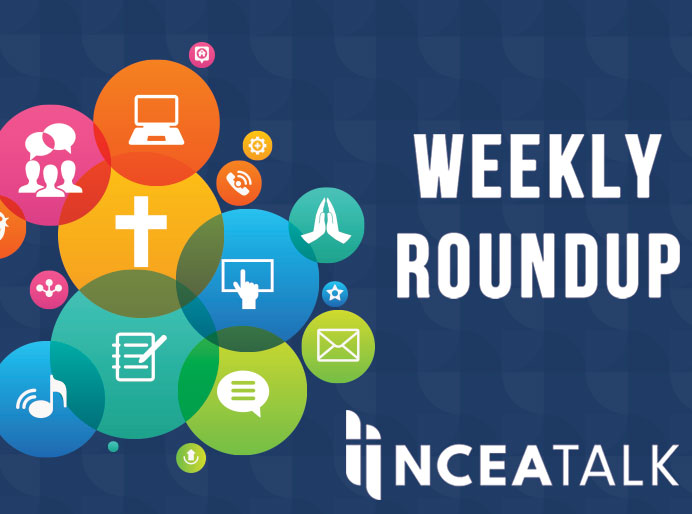 Didn't have the chance to check in with NCEA Talk each day? We've got you covered. Each Friday NCEA Talk will post a roundup of Catholic education news and resources from the week.
In case you missed it…
Building Models for Systems Level Improvement with Limited Staff
Prayers and Letters from Students, to Students
Consultation: Serving Children with Disabilities
Additional Resources:
Student to Student: A Catholic School Response for Hurricane Relief 2017 – #StudentToStudent
---
Catholic School Educators: Call to Discipleship
NCEA is pleased to share its new weekly reflection series "Catholic School Educators: Call to Discipleship" for the new liturgical year. This series shares reflections for educators contributed by Justin McClain, teacher at Bishop McNamara High School and author of Called to Teach: Daily Inspiration for Catholic Educators. The weekly reflections are a regular feature in our Friday Weekly Round Up blog posts on www.nceatalk.org – check back each Friday for a new weekly reflection.
Twenty-seventh Sunday in Ordinary Time – October 8, 2017
Gospel Reading: Matthew 21:33-43
"Jesus said to them, 'Did you never read in the scriptures: 'The stone that the builders rejected has become the cornerstone; by the Lord has this been done, and it is wonderful in our eyes'?'"
Jesus is often a sign of contradiction (see Luke 2:34). In Catholic schools, we have the opportunity to indicate to our students that he is a source of unity, as we remain united in our mission to share the Gospel with the wider culture.
What are some ways we can invite our students to consider how the Good News fits into all of their courses, especially beyond religion/theology class?