The following article was contributed by Andy Tylicki, President at St. James Academy in Lenexa, Kansas.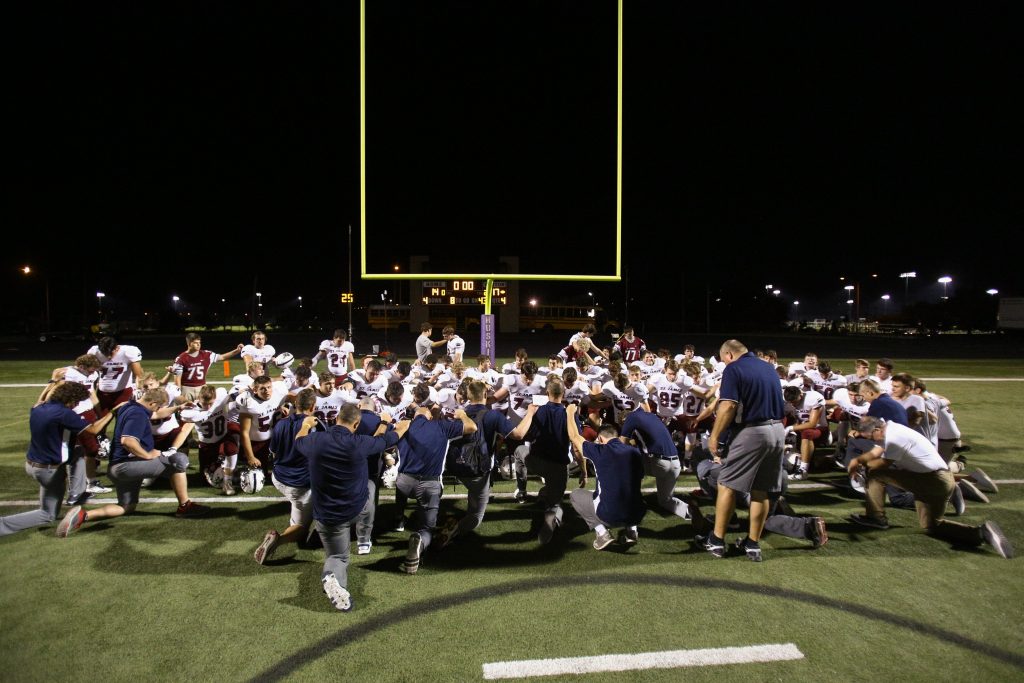 St. James Academy opened in August of 2005 with a single class of 124 freshmen.  Over the past twelve years, we have had significant growth and are now a robust high school with an enrollment of 935 students.  As you can imagine, there have been many challenges with such growth, including the rapid expansion of our activity and athletic programs.  For example, in 2005, our cross-country team boasted five athletes.  This year, more than 110 students are participating.  The football program was originally begging students to play; we now have over 100 boys on the team.  Our girls swim team started with just two girls.  Last spring, more than 60 girls competed.  Over 95% of our students currently participate in a sport and/or activity.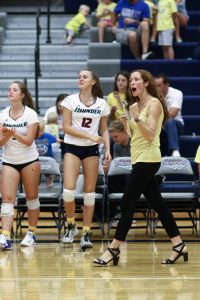 The one thing that has not changed since 2005 is the focus of athletic and activity programs at St. James Academy.  In accordance with our school's mission, our programs are developed with the first and foremost goal of passing on the Catholic faith to the next generation.  If you ask any of our coaches about the expectations for their team, they will be able to articulate their role in promoting the mission of our school and creating disciples for Jesus.  While we enjoy winning games, setting records and earning state titles, it is more important to know how they are helping our students develop into faith-filled adults who will carry on our mission after graduation.
We strive to educate our coaches and sponsors on what it means to be a leader in our building.  Last spring, I asked our Activities Director, Director of Faith Formation and Dean of Students to evaluate how they are working with coaches and sponsors.  With the growing number of new adults working in our building, it has become imperative to create a team approach to program accountability.  With that in mind, they created an Athletic and Activities Counsel  (AAC).
The focus of the AAC is to be a support mechanism for our coaches and sponsors.  They are creating a handbook, which I am hoping we can share with you at the February conference.  Here are some of the requirements for coaching at St. James:
Pre-and post-season meetings with head coaches, including discussion of discipleship and Catholic world view
Morning Mass on game days
Prayer to start and end practice and games
Team retreats and service projects
Adherence to blackout dates that fall in line with our mission, including:

Easter week
Sundays
Christmas Break

Mandatory attendance at staff retreat (I have attached a sample agenda)
I am looking forward to the 2018 NCEA Visions for Excellence Soul of Youth Sports Conference that will take place here in Lenexa in February.  Collaborative events such as this can help us become better Catholic school educators by allowing us to engage in crucial dialogue with our contemporaries.  In today's challenging culture, it is apparent that the need for creating disciples for Jesus throughout the Church is more important than ever.  Coaches and activity sponsors are on the front line and, in many cases, have the most influence over our young. people.  By educating and supporting them in their role as evangelizers, their influence on our students can continue well beyond high school.  I look forward to seeing you all in Lenexa.
---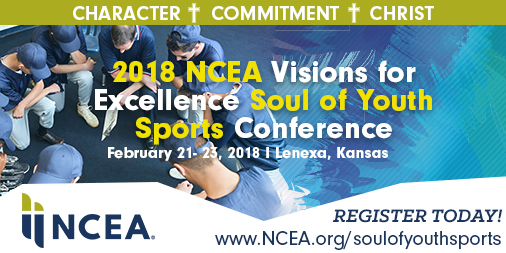 To learn more about this topic and mission-driven athletics, join us for the 2018 NCEA Visions for Excellence Soul of Youth Sports Conference featuring keynote speaker, Jim Harbaugh.