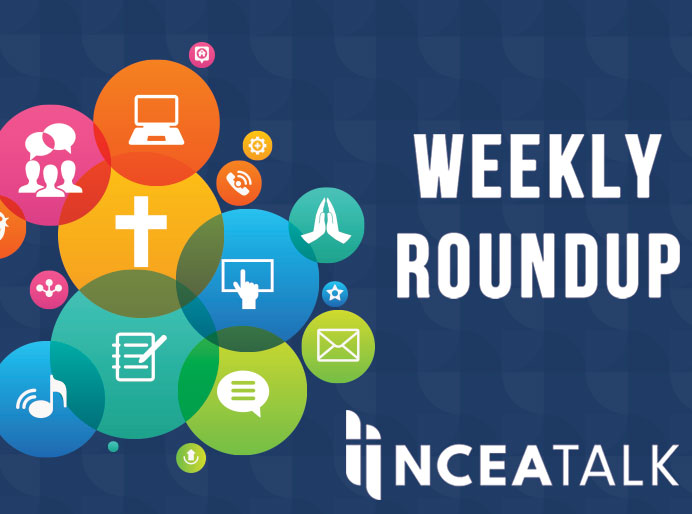 Didn't have the chance to check in with NCEA Talk each day? We've got you covered. Each Friday NCEA Talk will post a roundup of Catholic education news and resources from the week.
In case you missed it…
Monthly Member Feature School: St. Vincent de Paul Catholic School in Houston, Texas
Athletic and Activities Counsel
Guest Blogger: Sr. Patricia Earl, IHM
---
Catholic School Educators: Call to Discipleship
NCEA is pleased to share its new weekly reflection series "Catholic School Educators: Call to Discipleship" for the new liturgical year. This series shares reflections for educators contributed by Justin McClain, teacher at Bishop McNamara High School and author of Called to Teach: Daily Inspiration for Catholic Educators. The weekly reflections are a regular feature in our Friday Weekly Round Up blog posts on www.nceatalk.org – check back each Friday for a new weekly reflection.
Thirty-third Sunday in Ordinary Time – November 19, 2017
Gospel Reading: Matthew 25:14-30
"For to everyone who has, more will be given, and he will grow rich; but from the one who has not, even what he has will be taken away."
This excerpt may seem like the false "prosperity gospel" that some errantly ascribe to, but what Jesus is actually emphasizing is a richness in the spiritual life, which is not coordinated with richness in the material sense. In other words, the closer we are to the Lord, the easier it is to remain his disciple. We must be sure to draw our students to this reality.
How can we draw our students to use what God has given them to further his Good News?