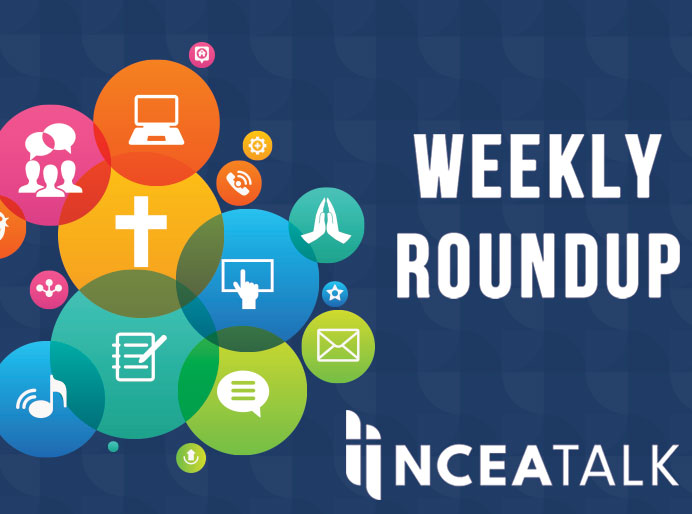 Didn't have the chance to check in with NCEA Talk each day? We've got you covered. Each Friday NCEA Talk will post a roundup of Catholic education news and resources from the week.
In case you missed it…
Guest Blogger: Dr. Lorraine Ozar
Guest Blogger: Sr. John Mary Fleming, OP
November Public Policy Updates
---
Catholic School Educators: Call to Discipleship
NCEA is pleased to share its new weekly reflection series "Catholic School Educators: Call to Discipleship" for the new liturgical year. This series shares reflections for educators contributed by Justin McClain, teacher at Bishop McNamara High School and author of Called to Teach: Daily Inspiration for Catholic Educators. The weekly reflections are a regular feature in our Friday Weekly Round Up blog posts on www.nceatalk.org – check back each Friday for a new weekly reflection.
Thirty-second Sunday in Ordinary Time – November 12, 2017
Gospel Reading: Matthew 25:1-13
"Therefore, stay awake, for you know neither the day nor the hour."
As teachers, we must be prepared for chances to share the Gospel with our students. In a broader sense, we should be prepared for Christ's Second Coming. However, on a day-to-day basis, we should be open to the presence of the Holy Spirit. It is when we are more in tune with God's will for us that we are better capable of ensuring that we are transmitting the Good News to our students.
Do your students know to be open to the Holy Spirit in their lives throughout the year?