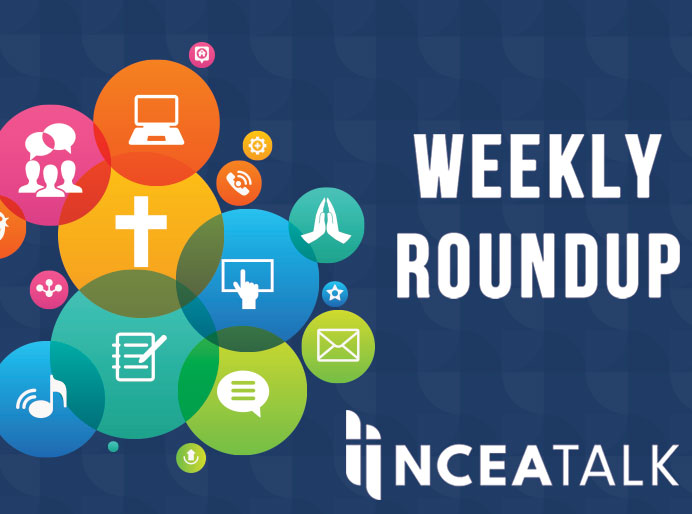 Didn't have the chance to check in with NCEA Talk each day? We've got you covered. Each Friday NCEA Talk will post a roundup of Catholic education news and resources from the week.
In case you missed it…
Guest Blogger: Fr. John O'Malley
Send Free Supplies to Your Member Schools
Owensboro Catholic Diocese Science Standards: Crafting a Sacred Whole
---
Catholic School Educators: Call to Discipleship
NCEA is pleased to share its new weekly reflection series "Catholic School Educators: Call to Discipleship" for the new liturgical year. This series shares reflections for educators contributed by Justin McClain, teacher at Bishop McNamara High School and author of Called to Teach: Daily Inspiration for Catholic Educators. The weekly reflections are a regular feature in our Friday Weekly Round Up blog posts on www.nceatalk.org – check back each Friday for a new weekly reflection.
Thirty-first Sunday in Ordinary Time – November 5, 2017
Gospel Reading: Matthew 23:1-12
"The greatest among you must be your servant. Whoever exalts himself will be humbled; but whoever humbles himself will be exalted."
We live in a time of much self-promotion for its own sake, not to mention self-aggrandizement. Both striving to live humbly ourselves and teaching our students humility themselves may seem like daunting tasks, and this is not to say that they are not; however, what we need to keep in mind is that Jesus does not call us to anything of which we are incapable.
Have you taken opportunities to actually explain to your students why humility is virtuous?