The following article was contributed by Annette Jones, Ed.S., Assistant Director for School Leadership at NCEA.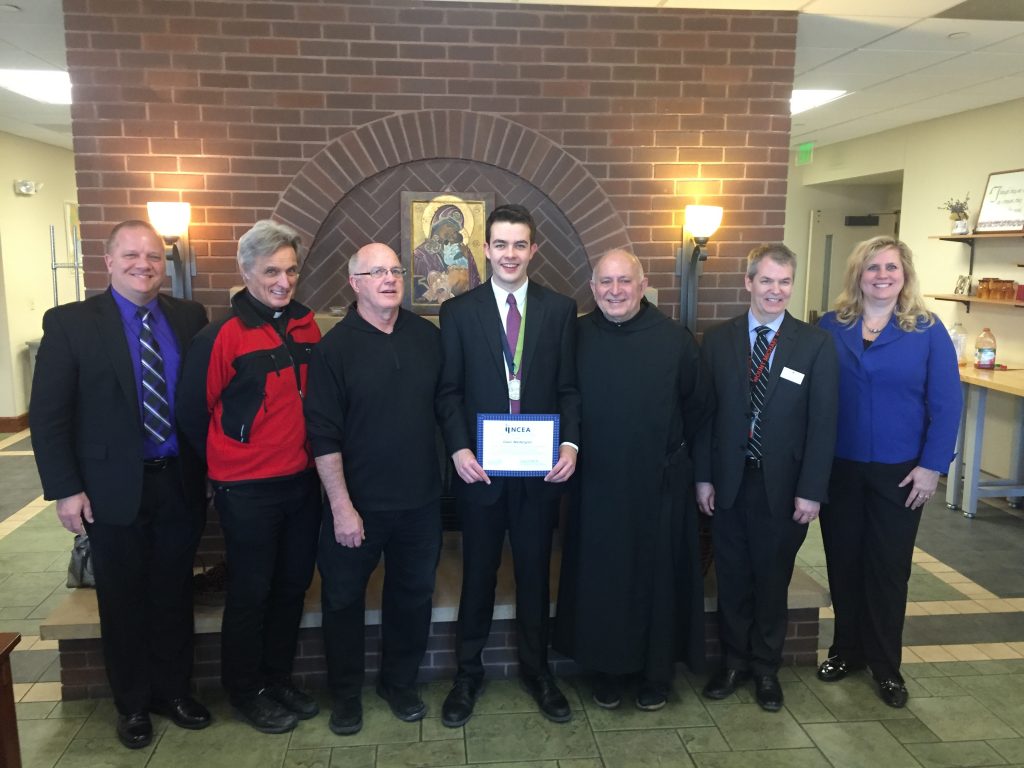 Two years ago, the NCEA Board of Directors approved a plan to find and recognize those young people- in our Catholic elementary and secondary schools who, through their faith, service, and vision, were changing their local communities. We knew that inspirational young leaders were modeling innovation, acts of charity, and philanthropy in our Catholic schools!
From the numerous quality applications we received, ten young women and men were selected as the recipients of the National Catholic Educational Association's Youth Virtues, Valor and Vision Award.
On February 26, Dash Wedergren, a grade 12 student at Mount Michael Benedictine School, Elkhorn, NE (Archdiocese of Omaha) was honored as a National Catholic Educational Association's Youth Virtues, Valor, and Vision Award recipient for his distinguished and sustained excellence in service to others.
In the spring of 2017, using his God-given gifts, Dash founded the Monk Exchange Program as the first step in increasing the interaction between the students and the monastic community.  Students have visited the Abbey where they participate in the night prayer, take tours, and enjoy socialization with the monks.
That in all things, God may be glorified.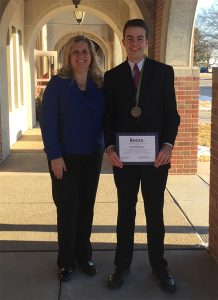 Dash implemented the second phase of the Monk Exchange Program in the fall of 2017.  One monk agreed to take his freshman speech class to the abbey for a tour and to share the history of the Benedictine order with the students.
In November, phase three was launched as Dash collaborated with the journalism department.  Students enrolled in the Journalism 1 class focused their faculty and staff interviews on the monastic community, highlighting the life story of the monks and formally documenting the history of Mount Michael.
Dash has developed this successful and popular program, which has increased the connection between Mount Michael's student body and the monastic community.