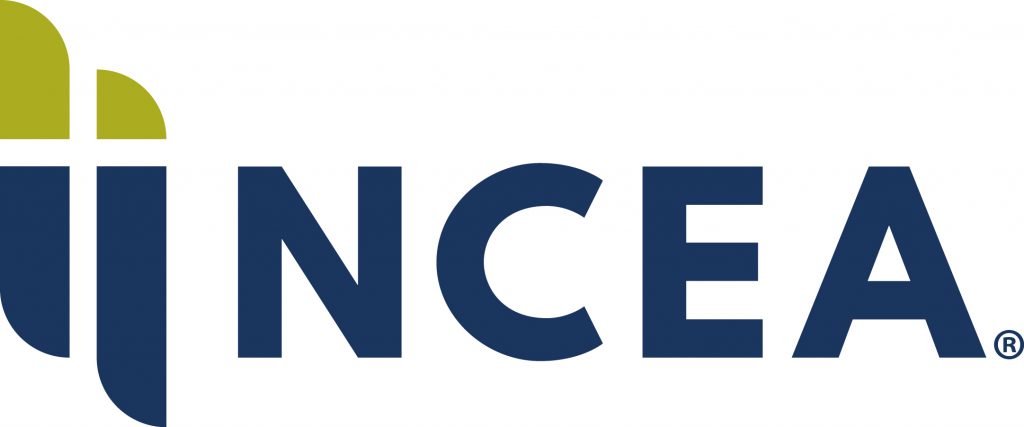 NCEA webinars cover trending and need-to-know topics relevant to your career in Catholic education.  All participants will receive the recorded webinar and presentation files for reference and inclusion among other professional learning resources.  For inquiries regarding webinars, contact Andrea Chavez-Kopp, Assistant Director for Educational and Formation Programs at akopp@ncea.org.
Click here to view a complete list of upcoming webinars along with descriptions. #NCEAWebinars
Upcoming Webinars
---
Multiple Measures Matter
March 7, 2018
4 PM EST
Part 1 of a 2 part series on the purpose and use of assessment.
Looking at various types of assessment and their purposes, particularly as they relate to the decisions all stakeholders in the educational ecosystem need or want to make can be daunting. Figuring out what people know and believe before you start has some advantages to informing conversations and learning opportunities.  What do teachers and leaders across the nation think about different types of assessment? This session allows participants to compare local ideas related to different types of assessment with those gathered from a national survey. How do you use, interpret, and communicate assessments and their results compared with stakeholders nationally? Leave with some questions you may want to use in your context to start or deepen conversations about assessment.
Presented in partnership with NWEA
---
Much Better Staff and PD Meetings
Monday March 12, 2018
4 PM or 7 PM EST
There are staff meetings that inspire teachers to work together in new ways, see new possibilities for school improvement, and launch new initiatives, but the schools where they happen are tragically rare. In this session, we will use current technologies to revamp how you can work with your teams to make your meetings far more powerful experiences for everyone.
Presented by Rushton Hurley
---
Missionary Discipleship in the Age of Pope Francis
March 13 2018
4 PM or 7 PM EST
"Let us love, not with words but with deeds." – Pope Francis
As Catholic educators, we are teachers, catechists and evangelists.  In Pope Francis's Apostolic Exhortation, Evangelli Gaudium (The Joy of the Gospel), he reminds us that all are called to be evangelists, not only in word but in deed.  Service learning and caring for the poorest of the poor helps foster a culture of encounter for our students that they are not likely to forget.  Cross Catholic Outreach provides resources for schools and parishes to create authentic opportunities to touch the lives of other young people overseas and walk more closely with Jesus Christ as they serve others.
Presented in Partnership with: Cross Catholic Outreach
---
Dos and Don'ts of Facebook, Instagram, and Pinterest Advertising
March 15, 2018
1 PM EST & On Demand
Targeted Facebook, Instagram, and Pinterest advertising campaigns can help boost your school's marketing efforts, but it's important to learn key Do's and Don'ts to get the biggest return on your investment. What kind of ads will resonate? Which will fall flat? How do you attract prospective families across platforms? In this learning session, we'll discover school advertising best practices together.
Attendees will learn which types of ads are most effective and the best way to design their ads for maximum reach and engagement. how to write compelling copy, and more.
Attendees will learn how to write compelling ad copy, use photos and videos effectively, and how to design ads for cross-platform success.
Presented in Partnership with RenWeb
---
What Assessment and Why
March 15, 2018
4 PM EST
How can you use assessment to influence and support learning? What are the different types of assessment you should know about? How can you use these assessments effectively? This session explores the purpose of different types of assessment and considers how different audiences (students, teachers, parents, administrators, etc.) use – and should use – the information gained.
Session Outcomes:
Define "assessment" and describe how information is used.
Describe different types of assessments and their purposes.
Presented in Partnership with NWEA
---
Vision, Preparation & Action: Moving Forward in Hope with the Joy of Adolescent Catechesis
March 20, 2018
2 PM EST
For effective formation and catechesis for young people, we need to build partnerships with those who love our young people and families to better share the treasures of our Catholic faith. Join the conversation to identify principles, strategies, and methods that build effective partnerships with teens and parents in the parish and school community. When the soil of partnerships has been well tended, faith and discipleship grow and bear an abundant harvest. Tune in and See!
Presented in Partnership with NFCYM & NCCL
---
Practical Ideas on Personalized Learning
March 20, 2018
4 PM EST
Every educator wants to personalize learning. But what exactly does this entail, and how do you do it effectively? It's shocking how little agreement there is. In fact, conversations about personalized learning often include other approaches—mastery learning, universal design, etc.—to the point of absolute confusion.
Join us to discover how successful educators put personalization into practice. We will:
•             Define personalization—what it is and what it is not
•             Share innovative ideas for your implementation
•             Highlight areas to explore with caution
•             Show you how the skillful use of Renaissance® solutions supports personalized learning
Presented in Partnership with Renaissance
---
Using Screen Time to Improve Literacy and Learning
March 21, 2018
4 PM EST
Learn to leverage the time students spend with screens to support classroom learning and core Catholic values. This webinar will show you how linking literacy constructs to screen time can improve vocabulary, reading skills and empathy.
Presented by Nicole Dreiske
---
Spotlight on Contemporary Anti-Semitism
March 21, 2018
7 PM EST
Antisemitism is not a relic of the past, but a hatred the world struggles with today. This program, led by a facilitator from ADL, introduces educators to classroom material that address such topics as contemporary manifestations of antisemitism, Holocaust denial, and anti-Israel rhetoric with students. The material covered can be used to extend learning in Echoes & Reflections or as a separate unit of study. This webinar is sponsored by the National Catholic Educational Association and will include connections for educators in Catholic schools.
Echoes and Reflections delivers value to both experienced Holocaust educators who are supplementing their curricula and for teachers new to Holocaust education.
Presented by Echoes and Reflections
---
Missionary Discipleship Through the Lens of Catholic Social Teaching for Easter: Exploring Our Human Connectedness with Our Human Family and The Earth 
March 22, 2018
4 PM EST
Explore the call of the catechist to be a Missionary Disciple.  For the seasons of Advent, Lent and Easter, NCCL, NFCYM, NCEA and CRS will accompany catechists in unpacking Catholic Social Teaching and its direct link to the Baptismal call of missionary discipleship.  Each session will be offered prior to the liturgical seasion listed to equip participants with tools and resources for the upcoming weeks to be used for personal and communal reflection.
This session will have a focus on Solidarity and Care for God's Creation.
Presented in Partnership with Catholic Relief Services
---
Dealing with a Parent in Crisis: How to Transform a Difficult Parent into a Powerful Partner
March 26, 2018
4 PM or 7 PM EST
Every educator has endured an over-bearing or difficult parent.  How do you communicate with the irrational parent and motivate him/her to work with the school in everyone's best interest?  Jodee Blanco, nationally recognized anti-bullying advocate and bestselling author, will provide specific strategies on how to handle the irate, seemingly unreasonable parent who storms into the office unwilling to listen.  She will teach participants how to transform any tense situation with a parent into an opportunity for a productive, rewarding partnership that enriches the school, the student and the families.
Presented by Jodee Blanco
---
Creating a Playground for Postsecondary Readiness
March 27, 2018
4 PM EST
Modern learning leads to modern learning success. In this session, attendees  will discover the teaching tools relevant to fostering future-ready skills. We will explore these tools from the perspective of how they are used in the real world and ultimately answer the question "What does this have to do with real life?"
Presented in Partnership with Office Depot
---
Space Station Explorers: Connect Your Students to the International Space Station
March 27, 2018
7 PM EST
This webinar will give both new and existing SSE Ambassadors an overview of the SSE Ambassador program and will explain what you can expect to gain from being an Ambassador. We will also be holding a series of webinars with SSE partners throughout the year, so this is the perfect time to jump onboard. The webinar shouldn't last a full hour, but we've scheduled time at the end for you to ask any questions you may have.