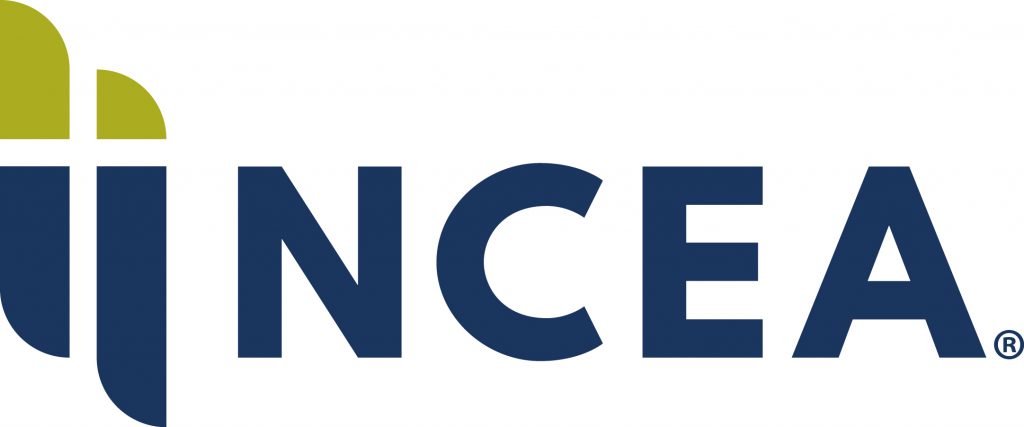 NCEA webinars cover trending and need-to-know topics relevant to your career in Catholic education.  All participants will receive the recorded webinar and presentation files for reference and inclusion among other professional learning resources.  For inquiries regarding webinars, contact Andrea Chavez-Kopp, Assistant Director for Educational and Formation Programs at akopp@ncea.org.
Click here to view a complete list of upcoming webinars along with descriptions. #NCEAWebinars
---
Upcoming Webinars
STEM Ready Part 1: Branding and Leadership
Thursday, May 3, 2018
4:00 PM EDT
Presented in partnership with: 

Part 1 of a 2 part series. This course is designed for school teams who are interested in creating and sustaining their school's STEM identity/brand.
In this course participants will:
Identify where you are as a STEM school within the context of the Catholic World View
Brand for innovation and STEM identity
Recognize the STEM strengths on your campus
---
Assessment and Student Agency
Presented in Partnership with:
There's growing interest in the concept of student agency–making students active participants in their own learning. This is a major element within personalized learning and the subject of much current dialogue. But what is student agency? And what are the most appropriate ways for students to be agents of their own learning?
A common mistake in school improvement is to view a newly framed construct as something that never existed before. While the term "student agency" is relatively new, the concept is not. Highly effective strategies already exist, if you know where to look. Formative assessment is an excellent example.
Attend this webinar to:
•Explore the concept of student agency
•Understand how to better use assessment to support daily teaching and learning
•Discover ways to give students more control over their academic success through well-researched and thoroughly developed assessment strategies
---
STEM Ready Part 2: Best Practices for STEM Learning

May 10, 2018
4:00 PM EST
Presented in partnership with: 

Serve One Another while Problem Solving with a Purpose: Part 2 of a 2 part series
This course is a continuation from STEM Ready Part 1, although it is not a prerequisite.
In this course participants will:
·        Use the Human Centered Design to put STEM into action both in and out of the classroom
·        Focus on student engagement strategies and tools for STEM success
·        Explore the Engineering Design Process with a Catholic World View
---
Getting Your Employees to Change Behavior Without Going Insane: Distributed Leadership and Whole System Change
May 14, 2018
1:00 PM EST
A distributed leadership modes requires a difference in approach.  This webinar will discuss the specific roles of superintendents, principals and teachers.  Matt Vereecke and Verónica Alonzo will share their experiences in the Diocese of Dallas in how to set goals, coach change and build relationships with stakeholders.  There will also be an opportunity for Q&A.
---
Educating in Virtue, Forming in Faith

May 15, 2018
4:00 PM EST
Presented in Partnership with:

Disciple of Christ, Education in Virtue® aims to educate young people and adults in living Christian virtue. The practical resources provide an intuitive means to learn about the virtues and gifts of the Holy Spirit, and enable one to discover that happiness is living virtuously as a disciple of Christ.
---
Adapting Instruction for All Students: Getting the Most from your CogAT scores
May 17, 2018
4:00 PM EST
Presented in Partnership with:   

Differentiating instruction is a critical teaching strategy that can benefit all students. Assessment data, particularly ability test performance, can be a valuable tool in planning differentiation. CogAT Ability Profiles in particular are a powerful resource for the regular classroom teacher. In this webinar, we will discuss the use of CogAT Ability Profile scores to understand students' cognitive strengths and weaknesses and then relate this knowledge to specific strategies for adapting instruction to build from those strengths and shore up weaknesses.
---
Helping Catholic School Parents Make Faith a Priority in Their Home
May 23, 2018
4:00 PM EST
Presented in Partnership with: 
 
We live in a new age.  An age where many Catholic school parents no longer understand themselves as the first and best teacher of the faith. Our Catholic schools are expected to form disciples as the world and what may be happening at home sends conflicting messages.  How do we inspire parents to claim their VOCATION as a faith-filled parent?  This session will explore the theological foundation and practical ideas to equip, support, affirm and challenge the parents in your school to create a home where the faith is treasured, learned and lived.