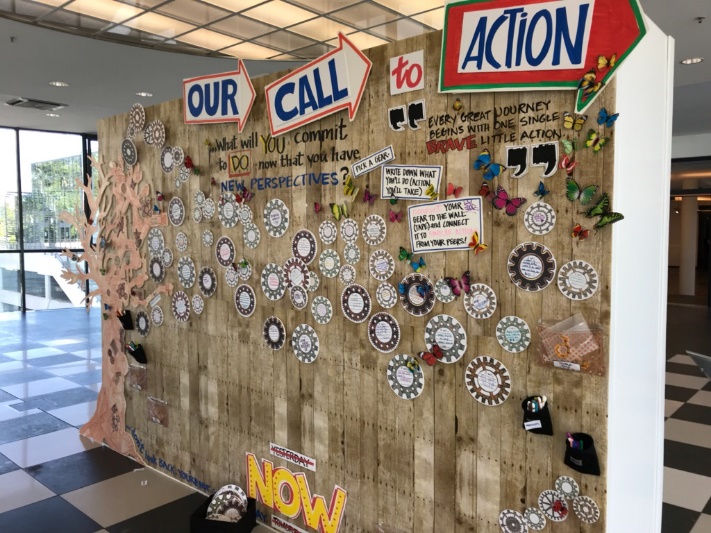 This summer, Christine Mooney, Director of Instructional Technology, traveled to Berlin, Germany where history came to life and she also attended the Global Leadership Summit hosted by Education First. Students from around the world gathered to collaborate and ideate about "The Influence of Technology on Society" and its impact on the areas of the environment, communication, economy, culture and health and wellness.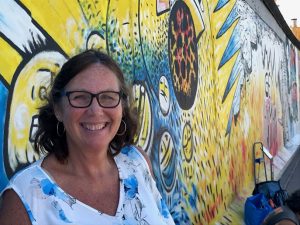 Students were assigned groups where they were introduced to students with different cultures and experiences, and sometimes even different languages. Together, they were taught and used Design Thinking – a creative problem-solving process for identifying a problem in our daily lives and developing a new solution for how technology can help to improve it. Ms. Mooney worked with a team of educators in listening to the three-minute presentations of different groups where they identified the problem, and presented a prototype for a technological solution to it. There she contributed her constructive thoughts of "I like," "I wish" and "I wonder" about the presentations in order to help the student groups before their presentations to the judges. The winning group's presentation will be displayed at the Nobel Museum, right along other Nobel Prize winners in Stockholm, Sweden. Ms. Mooney said,
It was incredibly inspiring and hopeful to see the work of these teens. The power of the student groups' empathy and teamwork and the solutions they came up with amazed me. I am so thankful I had this opportunity. As a lifelong learner, I want to incorporate some of the strategies in use at the summit and the history I saw in the vibrant mix of old and new in the city into my classes.