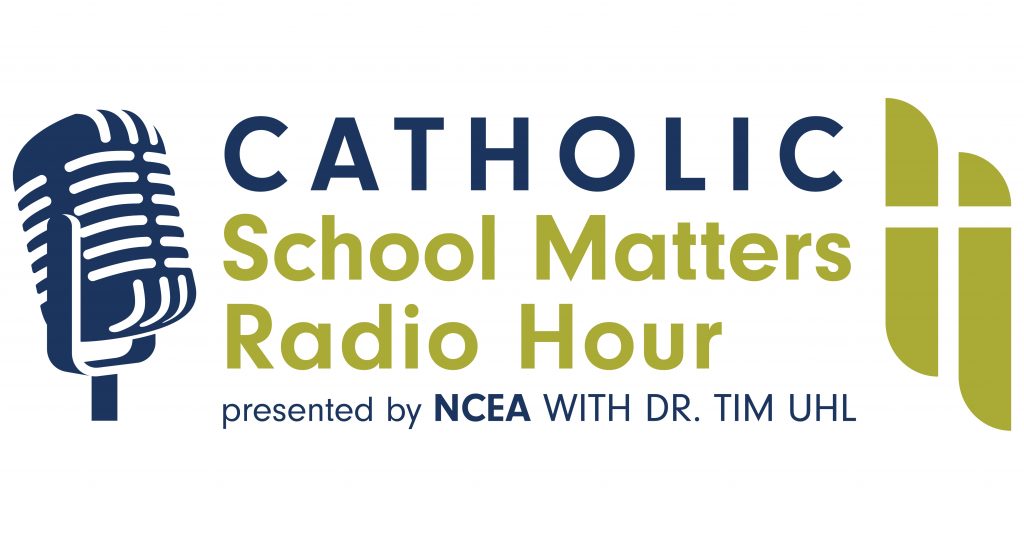 One of the my joys over Christmas break was discovering the work of Thomas Sergiovanni, specifically the great little book Moral Leadership published in 1992. Sergiovanni provides a recipe for creating and reinforcing school communities based on morality—as opposed to bureaucracy. It's holding up the caring community model as opposed to the dreaded factory model based on rules (and compliance!).
He suggests that strong communities have norms which undergird their culture and it is the responsibility of community leaders to tell stories to reinforce these norms. In Catholic schools, we uphold the values of community but we often think our "brand" as Catholic schools is enough.  People understand who we are, right? Wrong. We need to remind ourselves of who we are, let alone prospective parents, donors, and the wider community.
We should all have a toolbox of relevant stories to tell in our newsletters and to share with teachers, parents, alumni, etc. Notice that I didn't recommend identifying the norms first. Most of us share the same norms (including all, caring for everyone, working hard, excellence) and the stories you recount will also reveal your norms. Find a way to identify the most relevant stories and start telling these stories to share the value of your school community. Based on Sergiovanni's recommendations, here are story prompts.
Crisis: Has your school ever faced a crisis such as a natural disaster Or a financial crisis? How did the school overcome?
Pulling Together: Has the school ever come together to help a family in need?
Alumni Success: Do you have an alum in a competitive high school? Selective college? Running a successful business?
Hardship: Can you think of a student who overcame incredible hardship to succeed?
Programs of Excellence: Do you a co-curricular program that has met with success?
Programs (cont): Do you any innovative curricular programs? Even if it involves a regular class—is there anything remarkable like dissections or designing new buildings?
Faculty Commitment: We often talk about the commitment to mission of our teachers. Any examples of long-term commitment?
Alumni Teachers: How many alumni teachers do you have? That is usually viewed favorably.
Alumni Commitment: How can you measure the commitment of your alumni? Annual Fund? Reunions? Legacy students?
Famous Alumni: Has your school produced vocations? Doctors? Athletes? Find the alumni you can spotlight.
Sportsmanship: Any examples of remarkable kindness?
Inclusion: Students of diverse needs can find success or recognition. How?
Find your stories, identify your norms, build your community.
Top 5
Happy Sunday! As we build toward Catholic Schools Week, this week's issue is focused on building your school's story.  As I say in the blog, I'm not an accomplished story-teller so I challenge us all to identify stories about our schools that testify to our school's culture. I offer 12 story prompts to get you thinking.
In the Leadership section, the HBR article "How Retail Changes When Algorithms Curate Everything We Buy" challenges us to rethink how education is going to change as we incorporate personalized learning through technology.
In the Teaching & Learning section, John Spencer had a great blog post for teachers entitled "The Power of a Mid-Year Reboot" full of great suggestions for teachers.
There are three great articles on classroom management. It seems like classroom management problems really start to manifest during this time so these are great resources for teachers: Larry Ferlazzo's "Classroom Management—Redirecting Without Escalating," Vicki Davis's "Never Yell and Other Classroom Management Secrets from a Pro Teacher," and "To Help Students Learn, Engage the Emotions" from Jessica Lahey. (An aside—did you know that when Jess Lahey is traveling, she will go into bookstores and surreptitiously sign copies of her books with inspirational messages?  How cool is that?)
In the Miscellany section, "Inside One of America's First Catholic-to-Charter Conversions" is the story of one Washington, DC charter school (which used to be Catholic). Though you might disagree with the decision, it never hurts to read the story.
"Deconstructing the Wall" from the New York Times is full of great lesson suggestions for teachers to talk about the wall. Students are talking about it and I think we're all looking for constructive ways to capitalize on the conversation.
Have a great week!
Podcast
On this week's Catholic School Matters podcast, I have a great episode on a special little school in Jacksonville. Guardian Catholic School was a consolidation of two urban Catholic schools. It has mission to serve African-Americans, has benefited from Florida's scholarship program, and raised money to build an entirely new facility a few years ago. Last fall, I was able to tour the school and record podcasts with former superintendent Pat Tierney, the current president, a panel of teachers, and a panel of students. It's a great episode highlighting the great work in Catholic schools.