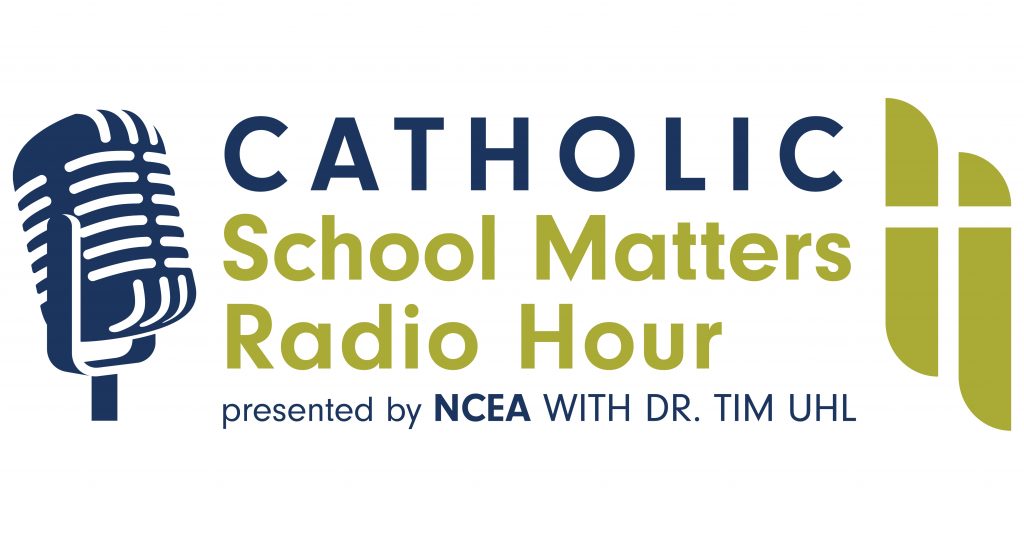 If you don't go to somebody's funeral, they won't go to yours. – Yogi Berra
Robert Putnam used the above quote to illustrate his point about the importance of reciprocal social connections and the loss of community in Bowling Alone, his 2001 work on the loss of community in America and the need to re-establish belongingness.  He highlights the loss of social groups such as bowling leagues and argues that now we're all bowling alone.  We all need community and our schools are at their best when we are establishing community for our students and parents alike.
Putnam pointed to Anthony Bryk's seminal work from the 1980s Catholic Schools and the Common Good which celebrated the great work of Catholic schools in leveraging high academic expectations with building community.  Putnam pointed out that Bryk's insights had been copied by public and charter schools alike in emphasizing socio-emotional learning, smaller schools, and servicing the whole child.
Earlier this year, I blogged about the need for school leaders to focus on excellence and not become obsessed with enrollment.  Two weeks ago, I talked about the need to develop stories which testify to our values.  We can't lose sight of our need to focus on our strengths—a dual focus on academic rigor and authentic faith community.
I believe Catholic schools provide the best environment for students to come alive.  At our best, we provide communities of faith committed to our students' development.  Students are known, loved, and called to be transform the world. 
I have a great job which allows me to help form our Catholic educators in Montana as well as travel to visit other Catholic schools across the country.  I love to visit Catholic schools.  When I come into a town, I love to drive by schools and when they are session, stop in and say hello.  We are a larger community, after all, and we should all feel called to visit and support our colleagues.  And, after all, who doesn't love to share our good work?
Last week I was in New York City and I was privileged to visit some fantastic schools and meet some incredible educators.  At Cristo Rey New York City, for example, I heard Sr. Janice Kraft, SSC describe her teaching process.  "I give my students work to show they have learned what I taught.  When they can't do their homework, I know I didn't teach it well enough and I've got to try again," she said.  Read those words again.  She is holding her students and herself accountable for learning.  She is loving them through math homework and truly engaged in learning.  That's incredible.
Last fall I found myself in Weirton, West Virginia and decided to find a Catholic school there.  When I saw Madonna High School, I jumped out of the car and rang the bell.  Jamie Lesho, the dynamic principal, greeted me and took me for a tour.  I love touring Catholic schools with principals, listening to what they love and how proud they are.
Imitation is the sincerest form of flattery!  Our Catholic school ethos of community—as well as academic rigor–has been copied and thus we need to emphasize our strengths and truly celebrate our Catholic schools.
Top 5
Today's newsletter focuses on Catholic School news.  In the midst of the busy celebrations of Catholic Schools Week, I hope you take some time to reflect on the great things in your schools.  If you lead with gratitude and joy, it will make the week more of a celebration for all.  In the blog this week, I point out the strengths of our schools (academic rigor and community) for your reflection.  Since there were so many great articles in and around Catholic schools this week, I'm only presenting those links.
Top 5 Links:
Have a great week!
Podcast
On this week's podcast, I have a great podcast with three great leaders in Catholic schools. First my old friend Kent Hickey, the current president of Seattle Prep, discusses lessons learned from the Amanda Knox trial. Then I bring on two guests from the city of Bismarck, North Dakota. Bucking the national trend, the Catholic schools in Bismarck are witnessing growth. We often focus on what is wrong with our schools and the problems we need to solve.  But we can gain insight from learning about what is working well.  Gerald Vetter, the dynamic president of Light of Christ Catholic Schools, shares what is working well there and the progress on the brand new St. Mary's HS slated to open this fall (pictured at right). Then Mike McMahon, the Vice President for Enrollment Management at the University of Mary, discusses the enrollment growth through mission focus at the small Catholic university in Bismarck.