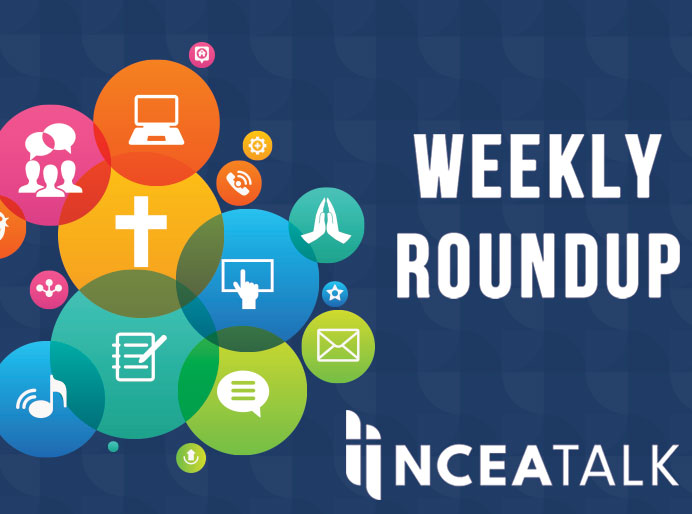 Didn't have the chance to check in with NCEA Talk each day? We've got you covered. Each Friday NCEA Talk will post a roundup of Catholic education news and resources from the week.
Happening Next Week
January 27 – February 2 is National Catholic Schools Week. We look forward to being a part of your celebrations on social media. Please use #CSW19 in all your posts.
January 29 – January 30 is the second annual Many Gifts, One Nation: A Day of Giving to Catholic Schools. Visit https://ncea.manygifts.giving.factsmgt.com/ to find your favorite Catholic schools and give back. Be sure to share on your social media networks using #ManyGiftsCathEd. Let's break last year's $859,000 raised for Catholic schools!
Major Announcements & Deadlines
Relevant Resources
2019 E-rate Applications are now open. Please refer to the NCEA website for information pertaining to application dates, procedures and links to the necessary forms.
The Winter 2019 issue of Momentum is now available online!
Please share this month's Parent News Flyer (in English and Spanish) with your school families. Previous Parent News Flyers are available on the NCEA website.
Melissa Johnson, a veteran Catholic school teacher, is the co-creator of the eLearning 10-lesson course, Understanding Racism. Read her outstanding blog on NCEA Talk called "Open Wide Our Hearts." This is a crucial time in our nation's history. We are witnesses to a disturbing rise in racist attitudes, expressions, and violence in American society.
The Whys and Whats for students who have difficulty with transitions or changes in routine, come across as rude or insensitive to others, or talk excessively about the same topics are covered in this infographic about autism behaviors.
Check out our new and improved IFG: ACRE and Adult Survey programs.
The U.S. Department of Education (ED) announced the release of two toolkits which provide suggestions and resources for English Language (EL) learners utilizing technology-based resources.
Maximize Federal Benefits Under the Every Student Succeeds Act (ESSA) provides helpful information for Catholic schools in understanding the ESSA.