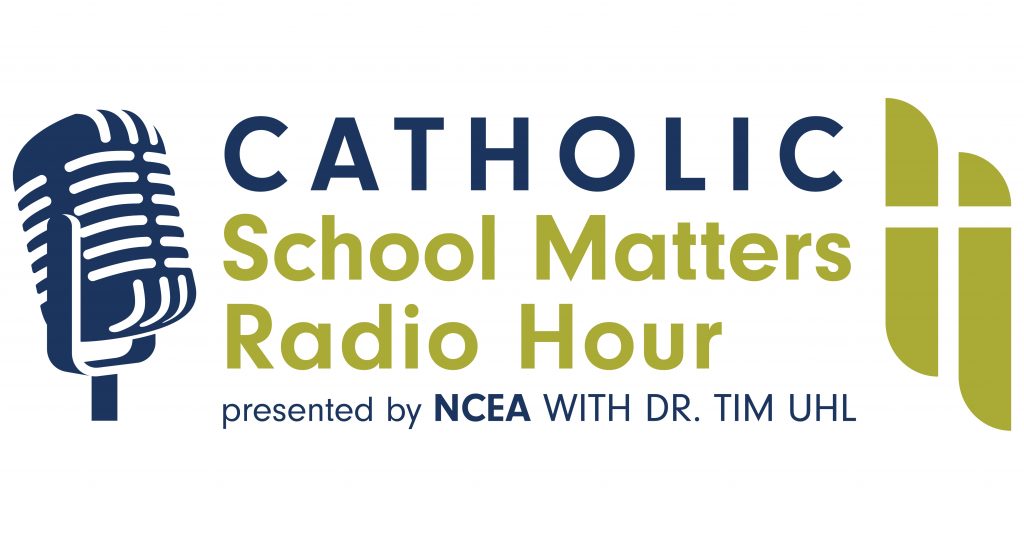 A few weeks back, I became aware of a blog post by a parish priest arguing that children don't necessarily belong in the sanctuary. I heard echoes of what people often argue about school culture—that is elusive and only understood by a select few. His central argument:
There is something in Catholic Church culture that insists kids belong in the sanctuary for Mass. I must say I don't totally understand it, but it is definitely a Catholic thing. Part of the thinking is that sheer exposure to the service imbues them with grace and other good things in some kind of effortless and mindless sort of way. But if they can't understand the readings and they cannot take Communion, it is unclear what they are "receiving" sacramentally.
I became aware of this blog post by the volume of outrage on Twitter. But then I read the great post by Timothy O'Malley from Notre Dame's Center for Liturgy who articulated some of my thoughts on a proper response.
So rather than create a special liturgy for children appropriate to their understanding, let us have music that is worth listening to and singing along with. Let us build altarpieces and reredos that actually give both infants and adults something to behold in worship. Let us attend to the way that light sanctifies space, how color delights the eye. And perhaps some of the children are bored at Mass, not because they are incapable of understanding what is going on, but because there is too much speech and not enough silence, not enough embodied action, not enough to behold.
We don't all need to understand everything that is going on in a Mass in order for it to "count." If that were true we all need to understand every symbol, hear every inference, and be locked in to listen to the homily. This would exclude those with disabilities, those who are tired and burdened, those who've never received an education on the liturgy, and the young. But liturgy is meant to be more than a didactic teaching experience. And the homily is certainly not the center of the Mass. If it is, we are failing our liturgies!
I came across a great article on boredom in the New York Times, "Let Children Get Bored Again" which argues that we should allow for a certain amount of boredom in order to encourage creativity. We don't need to endlessly entertain in liturgy nor in life.
I was listening to Springsteen on Broadway and understood a song's lyrics for the first time. Does that make the song more enjoyable or meaningful?  Perhaps. Does that invalidate my previous experience? Not a chance! I loved that song and could experience the song despite my ignorance. Have you ever been moved by opera although you couldn't understand the words?
Liturgy needs symbols, words, gestures, and song that speak to all of us at our levels. In the same way, our school cultures should speak to us on levels that we can't even articulate. The Harvard Graduate School of Education's Usable Knowledge defines school culture as a web of relationships. These strong and overlapping interactions make a school culture come alive. Before we dive in to that meaning, think about the opposite. Have you ever seen a school struggling with culture where the principal is accessible? Where everyone knows the janitor? Where the librarian knows every student by name? Where you see easy and friendly interactions between teachers and parents? Where you see alumni welcomed back to visit often?
You've probably never seen a school with open and accessible relationships struggle with culture.
A culture will be strong or weak depending on the interactions between people in the organization. In a strong culture, there are many, overlapping, and cohesive interactions, so that knowledge about the organization's distinctive character — and what it takes to thrive in it — is widely spread.
A school can struggle to define its norms, core beliefs, etc., but usually not when the relationships are open and overlapping. School culture is experienced by all—even those who can't articulate what school culture even is.
Top 5
This week the newsletter blog was inspired by a great article in Usable Knowledge from the Harvard School of Education entitled "What Makes a Great School Culture?" along with some posts about children at Mass.  I also came across a number of really good articles.  The Top 5:
Have a great week!  I'll be back in two weeks.
Podcast
On this week's Catholic School Matters Radio Hour podcast, I bring on four super guests to explore different aspects of our work in Catholic schools. First, Dr. Massimo Faggioli of Villanova joins me to discuss the crisis in the Church. Then NCEA presenter Jodee Blanco talks about dealing with difficult parents in Catholic schools and meeting the needs of our students. Caroline Sliney, the dynamic leader of Blessed Sacrament in NYC and a PLACE Corps and ACE Remick graduate, talks about the struggles and successes of an urban Catholic school. Finally, Jack Peterson of Managing for Mission, explores the intersection of management, mission, and leadership.