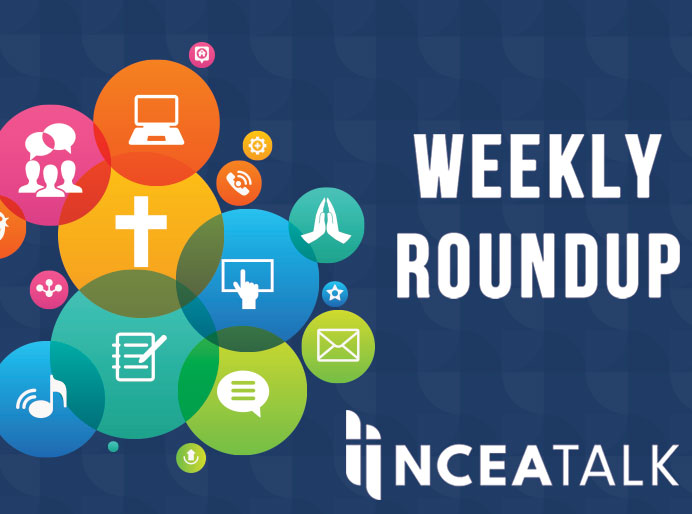 Didn't have the chance to check in with NCEA Talk each day? We've got you covered.
Webinars
Professional Development
Don't forget to register for NCEA 2019, the largest private education association gathering in the world!
Mark your calendars for Summer Professional Development!
Major Announcements & Deadlines
Relevant Resources
2019 E-rate Applications are now open. Please refer to the NCEA website for information pertaining to application dates, procedures and links to the necessary forms.
The Winter 2019 issue of Momentum is now available online!
Please share this month's Parent News Flyer (in English and Spanish) with your school families. Previous Parent News Flyers are available on the NCEA website.
Melissa Johnson, a veteran Catholic school teacher, is the co-creator of the eLearning 10-lesson course, Understanding Racism. Read her outstanding blog on NCEA Talk called "Open Wide Our Hearts." This is a crucial time in our nation's history. We are witnesses to a disturbing rise in racist attitudes, expressions, and violence in American society.
The college search process can be daunting enough, but if you have hopes of playing a college sport, you have just added another layer to this process. The College Athletics and Recruiting Handbook will hopefully walk you through the process of researching, recruitiment and committing to college athletics.
Check out our new and improved IFG: ACRE and Adult Survey programs.
The U.S. Department of Education (ED) announced the release of two toolkits which provide suggestions and resources for English Language (EL) learners utilizing technology-based resources.
Maximize Federal Benefits Under the Every Student Succeeds Act (ESSA) provides helpful information for Catholic schools in understanding the ESSA.