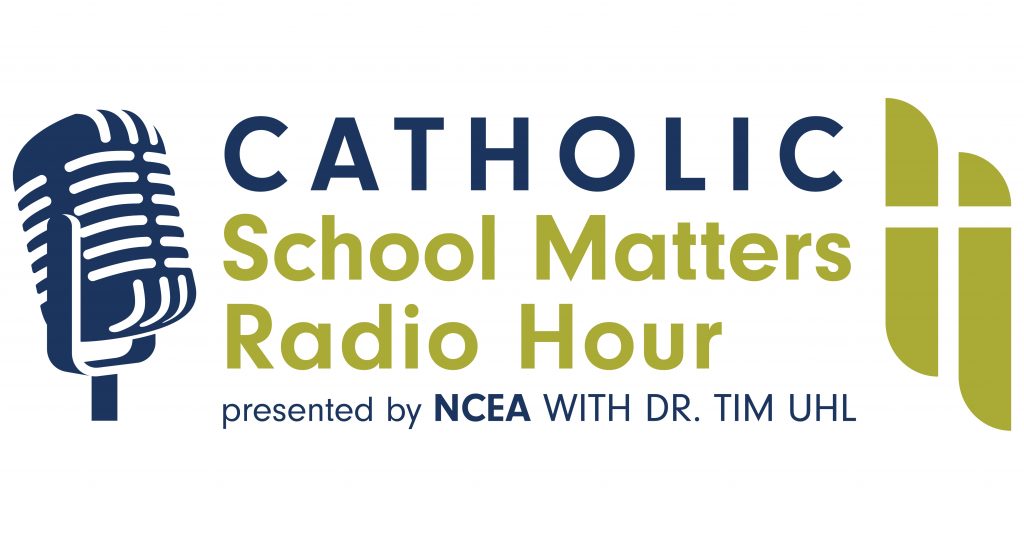 At the NCEA Conference I attended a session on Social Emotional Learning (SEL) by Dr. Lauren Casella of LMU and Tracy Mayhue of St. Anastasia's in Los Angeles. I picked up the book All Learning is Social and Emotional and discovered how this emphasis on SEL can reshape our approach to learning. I recommend the book for delineating the skills of SEL and offering practical suggestions. It occurred to me that the SEL approach is essentially Catholic—it focuses on individual student formation and on the whole person.
When I read this article in the Atlanta Journal-Constitution about how a teacher came back to teaching when she found a school which focused on relationships, I saw the same SEL theoretical framework. If we put our relationships first, we'll have different schools. And this needs to come from our leaders who need to demonstrate Social Emotional Leadership.
I saw this article from HBR entitled "Pressure Doesn't Have to Turn into Stress" and thought of the kind of Social Emotional Leadership that our leaders need to adopt, a skill of turning pressure into productivity and away from destructive stress.
But what does Social Emotional Leadership look like? We lost one of the best examples with the passing of Jean Vanier last week. The founder of the L'Arche movement, Vanier believed the able-bodied and disabled could/should live together in community. In fact, the disabled members were called "core members" and put at the center of the community. Relationships weren't just important to Vanier—they were essential.
How would your leadership practice look different if you elevated the social and emotional? How different would our schools look?
Top 5
This week's newsletter features a blog on Social Emotional Leadership and some great articles, too.  The Top 5:
I'll be back next week with my "Best Of" issue to close out the year.  Have a great week!
Podcast
This week's episode of the Catholic School Matters Radio Hour presents four great guests from the NCEA Convention last month. I spoke to Catholic education thought leaders in two different conversations.
The first guest was Sr. Angie Shaughnessy of Loyola Marymount, the legal expert. Fresh from one of her NCEA sessions, Sr. Angie shared many hot topics in Catholic school law. We discussed the abuse crisis but also touched on areas of negligence, serving all students, and a variety of other topics. Sr. Angie is plugged in and provides great insight into the issues surfacing in our schools.
Next up was a panel of Catholic university leaders who support Catholic schools at their different institutions: Tom Kiely, the Director of the Institute for Catholic Leadership at Marquette University; Sr. Rosemarie Nassif, the Executive Director of the Center for Catholic Education at Loyola Marymount; and Kristin Melley, the Director of Professional Development at the Roche Center for Catholic Education at Boston College.