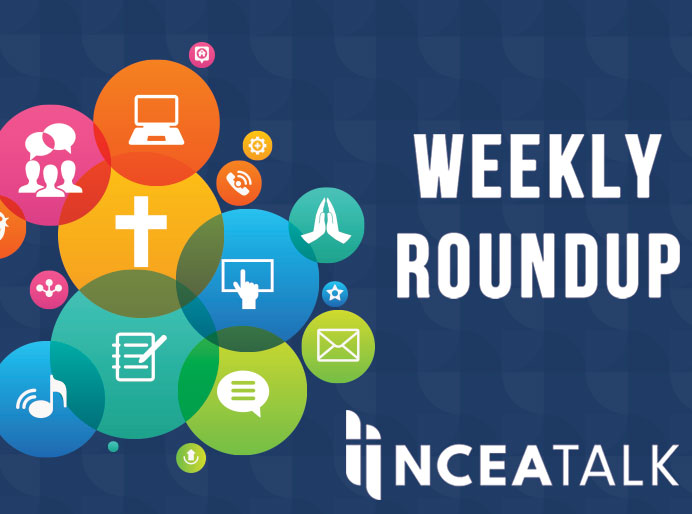 Didn't have the chance to check in with NCEA Talk each day? We've got you covered.
Webinars
Professional Development
Mark your calendars for Summer Professional Development!

Registration is now open for the 2019 NCEA New Directions STREAM 3.0 Conference

, which is taking place June 17 – 19, 2019 in Parsippany, NJ. More information about this innovative and engaging conference is available at 

www.NCEA.org/stream

.

The Brown Hotel in Louisville, KY is once again the host hotel for the Seventeenth Annual Education Law Symposium (July 11 – 14, 2019). Registration is now available on the event website. Questions and requests for more information can be directed to catholicedlaw@lmu.edu.
Registration is now open for the Institute for Catholic School Leaders (ICSL), which is taking place July 14 – 17, 2019 in Indianapolis, IN. Check out the preliminary program at www.NCEA.org/icsl to learn more about the dynamic Focused Content Sessions and break-out sessions offered at this year's Institute. There is a preview of one of the Focused Content Sessions, Purpose and Emotion: Transforming from Manager to Leader, on NCEA's YouTube channel. To learn more about an engaging session offered at the Institute, please read Amy Fry's article, "Struggling Catholic Schools Need Not Close."
The Religious Freedom Center of the Freedom Forum Institute will host the Summer Religious Studies Institute at the Newseum. The program will convene K-12 independent school educators in the nation's capital to explore issues of religious literacy, civil dialogue, and the challenges and opportunities of navigating religious diversity in the classroom.
The Catholic Education Foundation invites bishops, priests and seminarians to participate in an intensive and comprehensive four-day seminar, "The Role of the Priest in Today's Catholic School." From 4 PM, July 16, to 4 PM, July 19, 2019 (with accommodations available a day earlier or later) at Seton Hall University in South Orange, NJ.
Major Announcements & Deadlines
Relevant Resources