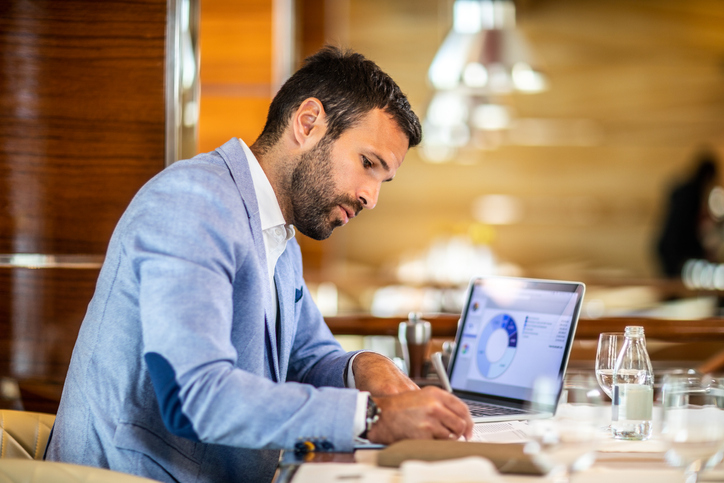 The following blog was contributed by Kevin Baxter, chief innovation officer for the National Catholic Educational Association (NCEA) in Arlington, VA.
It was a sad time when NCEA was compelled to cancel the convention scheduled to take place in Baltimore in the middle of April. The gathering of Catholic educators from across the U.S. and other parts of the world is a wonderful annual event that connects all of us who are passionate about the mission of Catholic schools. The sadness quickly transitioned into action as we sought to put on a virtual convention that would meet the professional development needs of Catholic school educators, while also connecting us, albeit not in person, with each other during this time of great uncertainty.
The first NCEA Virtual Convention was an unmitigated success. Prior to the event, we had internal discussions that considered the fact that Catholic school principals and teachers were spending so much time on Zoom or other online platforms that they might not want to spend their Easter break learning on the computer. So, our expectations were fairly low for how many registrants we would have for NCEA Virtual 2020. The fact that we had over 7,000 register and participate told us two key things: first, there is a strong desire for support and professional development from Catholic school educators during this pandemic and second, that there were a large number of individuals who were happy to learn and engage online. The enthusiasm that was evident during sessions and on social media left everyone with a very positive outlook on how Catholic schools had adapted to remote teaching and learning.
We want to build on that enthusiasm and success and there were a few areas where attendees expressed interest in having more training. One area is Catholic school budget and finance. With the impact of coronavirus still presenting uncertainty across the U.S., school leaders are struggling to plan for the 2020-21 school year. To help support those who are responsible for the fiscal health of schools, NCEA is offering a three-day Budget & Finance workshop on May 20, 21 and 22. Each day will be a one-hour session (beginning at 1 PM ET) followed by questions and answers. This workshop will be beneficial to all those individuals who have a hand in budget planning – principals, business managers, pastors and school board members. Each session will address a simply stated, but complex question for school leaders.
Session I will ask the question where is your school right now? This will address the impact the coronavirus pandemic has had on schools and will deal with the economic status of your families, your staffing needs for next year and the impact on enrollment. We are blessed to have three tremendous Catholic school educators who are in the field working through these questions. For the first session, Nick Regina, formerly of the Archdiocese of Philadelphia and the current president of Melbourne Central Catholic High School in Florida, will be presenting for NCEA.
Session II will ask where do you want to be in 12 months (June 2021)? And because the future is so uncertain, what are your quarterly goals for September, December and March (as well as June 2021)? What is your vision for your school? What are essential investments that you need to make to ensure you are prepared for the hills and valleys that inevitably lie ahead? Kris Knowles, former assistant superintendent in the Archdiocese of Los Angeles and current vice principal of the Upper School at American Martyrs School in California, will present this session.
Session III will pose the final, important question, how do you finance where you want to be in 12months? This session will focus on a zero-based budgeting approach that analyzes your revenue and expenses so you can build a sustainable budget for the year ahead. Dave Gervasio, the vice president for finance and facilities at Roncalli High School in Indianapolis and author of the NCEA book Running a Smooth Financial Operation in the Catholic Grade School or High School, will present this final session.
We know these times present great uncertainty on many levels for Catholic schools. Our expectation is that those who attend the three sessions will have a tangible budget outline for the coming year and feel more secure about the immediate future of their school. If you are responsible for your school's financial operation please register today or, if not, please pass on this opportunity to those at your school who would benefit.