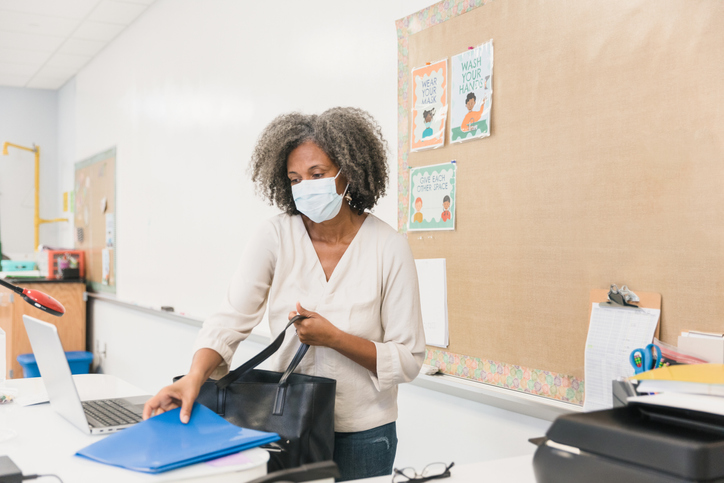 The following blog was contributed by Cathy Stephen, assistant superintendent of Operational Vitality, Archdiocese of Galveston-Houston.
As Operational Vitality covers finance, function, facilities and funding, making sure that the right personnel is in place is critical to a sustainable and balanced budget. The rule of thumb for school budgeting matches the classic 80/20 rule. Salary and benefits run 80% of the expenses, and tuition and fee collections counter this with 80% of the income. Taking an annual look at the costs and people currently in place helps to determine how to move forward with a strategy for hiring the right people, training current staff to improvement and forecasting the annual budget. Principals must look at enrollment trends and ensure that they have the most qualified, positive people in the positions as there are few, and we need the most excellent people filling them. An annual personnel review is a practice that assists any principal in their budget knowledge and cost controls.
In a world where rising costs are shutting down business, we know that our Catholic schools need to reduce costs while increasing enrollment. We need to have an appropriate amount of staff for instruction and supervision of students. Although the standard timing for a personnel review is January – February, considering this before the end of the fall semester helps our schools move forward in the right direction in the most challenging year we have faced.
Conducting an annual personnel review takes time and attention to detail. Principals need thought-partners (perhaps from the Schools Office) who can assist in tough decision-making when it comes to rethinking the standard 40 hours of work for full-time staff, as well as what positions need to be reduced or cut altogether. Sometimes a thought-partner can challenge the status quo and thinking of a principal, allowing for new ideas and a shake-up of traditional positions. Some of our Catholic schools have no choice if they want to remain open.
Start with building a case for each current staff member. Notate number of years serving there, what their specialty is and what dollar figure they represent in expense to the budget. Ask the questions that help to move them toward offering a new contract for next year. Do we have enough Catholics? Catechist certified teachers? State certified teachers? Is our staff diversified to match the community and student body? What other value-adds do staff members bring to the community? Have they asked for a change in assignment? Do they need one? Can a paraprofessional or ancillary teacher position move from 40 hours to 30 hours for full-time benefits? Begin to match the strongest members of the team to the jobs you know you'll have next year. Do the math on the salary and benefits of these valued employees. Does this keep you within the 80%? Do open positions require you to hire first year, lower salaried teachers? 
The tough decisions made from this line of thinking actually strengthen the team overall. Some teachers need the change of grade level or assignment to spark their passion again. Newly schooled candidates bring a different set of skills to our schools. A balance of veteran, master teachers and the blessing of a new generation of apprentice teachers can be a marketing message that with traditional values comes a new way of teaching and learning. The budget, too, is all the better for it.